There are few, if any, brands - automobile or otherwise - that symbolize luxury more than Rolls-Royce Motor Cars. No other vehicle turns heads quite like a Rolls-Royce, even in a city like Miami, where ultra-luxury and exotic cars abound. The brand is synonymous with opulence, a quality that captivates consumers and other automakers alike.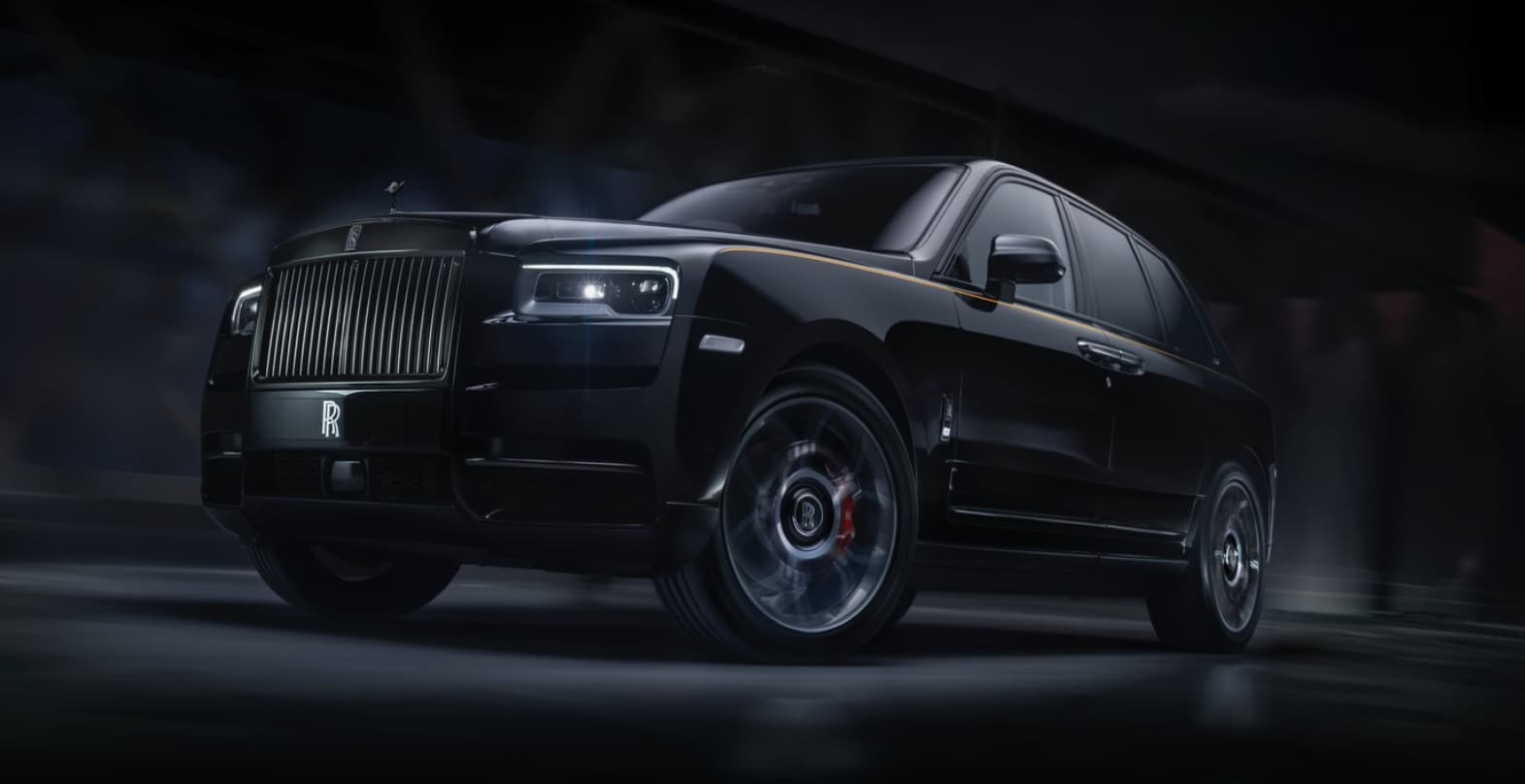 In 2016, Rolls-Royce redefined the luxury automobile market by introducing a new level of rarified vehicle expression, Rolls-Royce Black Badge. The debut of the now iconic Black Badge range of models was a nod to the brand's spirit of innovation and disruption and brought about a new demand from the next generation of luxury enthusiasts.
Why Black Badge vehicles are so desirable
Rolls-Royce states: "Black Badge is for those who reject conformity and live on their own terms. It's for the innovators, trailblazers, rule-breakers — and above all — those who dare." Indeed, the special edition vehicles seamlessly marry Rolls-Royce's signature classic opulence with bold, modern touches such as unexpected pops of interior color and increased engine performance.
Of all Rolls-Royce vehicles produced, no more than 15% are Black Badge editions. The company that famously hand-builds its truly bespoke vehicles and has a perpetual waitlist of at least a few months to own one, has managed to make its cars even more elusive. Add to that the fact that Rolls-Royce offers more than 44,000 available exterior paint colors and an infinite number of interior trim options, and each buyer essentially has a fully custom creation, tailored to their taste and needs. By all accounts, a Rolls-Royce Black Badge is a true collectors' item.
What sets Rolls-Royce Black Badge apart
Black Badge vehicles have a distinctly darker aesthetic than their standard counterparts, with handcrafted carbon fiber and gloss black elements. Inside, the vehicles' normally bright interiors are inverted so that black is front and center and the signature primary colors serve as bold accents. Even the signature Rolls-Royce Spirit of Ecstasy, usually enrobed in bright chrome or gold, is a dramatic dark chrome on Black Badge cars.
To experience the powerful difference between a Black Badge and a traditional Rolls-Royce, one only needs to get behind the wheel. While each pair of traditional and Black Badge vehicles have the same engines, the company expertly increased torque and refined performance, suspension, and handling in Black Badges. For example, while the Black Badge Dawn has the same 6.6-liter V12 Turbo 8A engine as the standard model, it delivers an additional 15 ft-lbs. of torque in comparison, for a total of 620 ft-lbs. and 1,650 rpm. It also has 30 more horsepower, totaling 593. The entire family of Rolls-Royce Black Badge vehicles: Dawn, Ghost, Wraith, and Cullinan, boast similar power enhancements.
Luxury enthusiasts will note distinct touches that Black Badge models have, such as the Cullinan's red brake calipers or animated shooting stars in the twinkling fiber-optic ceiling. Black Badge vehicles also proudly display the mathematical symbol representing infinity as a nod to their impressive power and limitless potential. Any Rolls-Royce Black Badge motor car can also be completely customized, so options are not limited to darker colors. Quite the opposite, the company will color match virtually anything.
Are you interested in becoming one of the trailblazing few to own a Rolls-Royce Black Badge vehicle, or learning more about what makes Black Badge the most exclusive and premier line of exotic vehicles on the planet? Browse the options, including Bespoke commissions, online and contact a Rolls-Royce Motor Cars Miami sales representative today.
Braman Miami is the home of your premier Rolls-Royce dealership in Miami. Our climate-controlled, modern showroom allows you to see and feel the majesty of Rolls-Royce vehicles up close. Choose your new Rolls-Royce from our in-stock inventory or built your own Black Badge Rolls-Royce to your specifications. We look forward to serving you.
Sources:
Black Badge (Rolls-Royce website): https://www.rolls-roycemotorcars.com/en_US/showroom/black-badge.html
Business Wire Black Badge profile: https://www.businesswire.com/news/home/20191107005082/en/Rolls-Royce-Completes-Black-Badge-Family-Black-Badge
Bloomberg - Investment value of Rare Editions like Black Badge: https://www.bloomberg.com/news/articles/2017-03-28/why-rare-editions-like-rolls-royce-s-black-badge-are-good-investments