Customize Your Rolls-Royce

Craft an original.
Treat yourself to bespoke luxury when you custom order a new Rolls-Royce from our Rolls-Royce dealership in Miami, FL. You can customize your vehicle to your specifications and order it right to our Miami Rolls-Royce dealership. Enjoy a VIP appointment when you stop by today to customize your dream car.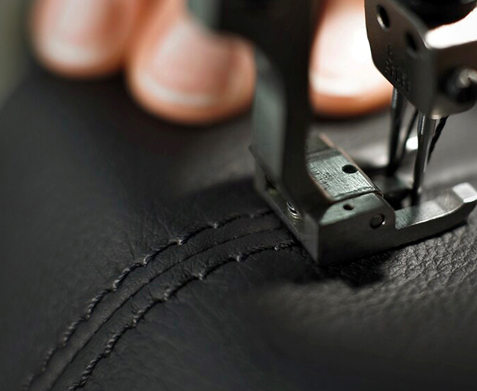 Rolls-Royce Customization Options
Simply choose the model that you love and you can begin customizing your vehicle to your preferences. You can provide the bold look you love onto your vehicle by choosing the exterior color and body packages of your Rolls-Royce. And to improve your in-car experience, you have a litany of options when it comes to the interior stylings of your Rolls-Royce supercar. Enjoy choosing color schemes, seat configurations, leather details, bespoke embossments and many other perks when you custom order a Rolls-Royce at our Miami Rolls-Royce dealership. Want to order additional features such as privacy curtains, rear theater entertainment systems and more? We can assist you in finding the innovations that are right for you.
We can personalize nearly every centimeter of your new Rolls-Royce, down to the stitching at the bottom of the seat. The bespoke possibilities are virtually endless, though many Rolls-Royce buyers have chosen the following examples of custom Coachbuild configurations, features and packages:

The Phantom Package

The Phantom Package has been carefully curated to ensure a vehicle with a comprehensive and well-appointed specification. Contents include: 22" Fully Polished Wheels, Immersive Seating with occasional Third Seat, Driver Assistance Systems, Rear Seat Entertainment, Picnic Tables and Coloured RR Monograms.
The Cullinan Dynamic Package

The Dynamic Package includes a Black Badge suspension set-up, passive anti-roll bar and bearings, giving Cullinan a Black Badge dynamic driving experience, only available with 22" wheel options.
Immersive Rear Seating with Centre Console

Two individually adjustable, massaging back seats with a fixed centre console and two 12V charging points. Includes a whisky decanter, two glasses and a central "cooler" with two champagne flutes. May include rear electronically deployable picnic tables, as well.
Custom Floormats

Choose between a number of floormat options, such as leather or Contrast Lambswool. The lambswool material is sourced from England, can be ordered in a variety of colors, and features hard-leather sections to prevent damage underneath the pedals.
Viewing Suite

Choose the leather colour for the two electronically deployed seats of Cullinan's Viewing Suite. These could match the seat colour of your motor car or could accent to a contrasting colour within the interior.
Driver's Package

Content includes: RR Monogram to all Headrests, Black Badge Low Contrast Environment, Rolls-Royce Bespoke Audio and Driver Assistance Systems. Alternative combinations available.
Shooting Star Headliner

Shooting Star Headliner uses a series of fibre optic tracks which randomly fire to give the effect of shooting stars. This is an enhancement to the well-established starlight headliner which it replaces. It is possible to deactivate the shooting stars should the customer wish to.
Smoker's Package

The Smoker's Package offers an ashtray and lighter in the front console, in place of the storage compartment. As well as an ashtray and lighter in each rear door armrest.
Rolls-Royce Boat Tail

Through a rigorous refinement process, designers captured the shells' multifaceted tones by blending hues of soft rose and oyster with white and bronze mica flakes. The flakes provide a shimmering pearlescence which changes vibrancy in bright and dim light. Decked out in Royal Walnut veneer, the rear deck houses a generous hosting suite replete with the highest-quality essentials for celebratory occasions and al fresco dining. With this unique addition, Boat Tail extends the limits of what a motor car can be.
Rolls-Royce Sweptail

An uninterrupted glass roof floods the interior with natural light – an interior ruled by a philosophy that equates elegance with simplicity. Switchgear is minimal, making way for the richest of materials to rise to the forefront of attention. Polished Macassar Ebony and open-pore Paldao create visual and tactile contrasts with the light Moccasin and Dark Spice leathers of the seats, armrests and fascia surround. The creation of a coachbuilt Rolls-Royce is as equally about the result as it is the artistic journey. For the special patron, this leads to a Rolls-Royce and an experience like no other before.
Friskee Pink Rolls-Royce Ghost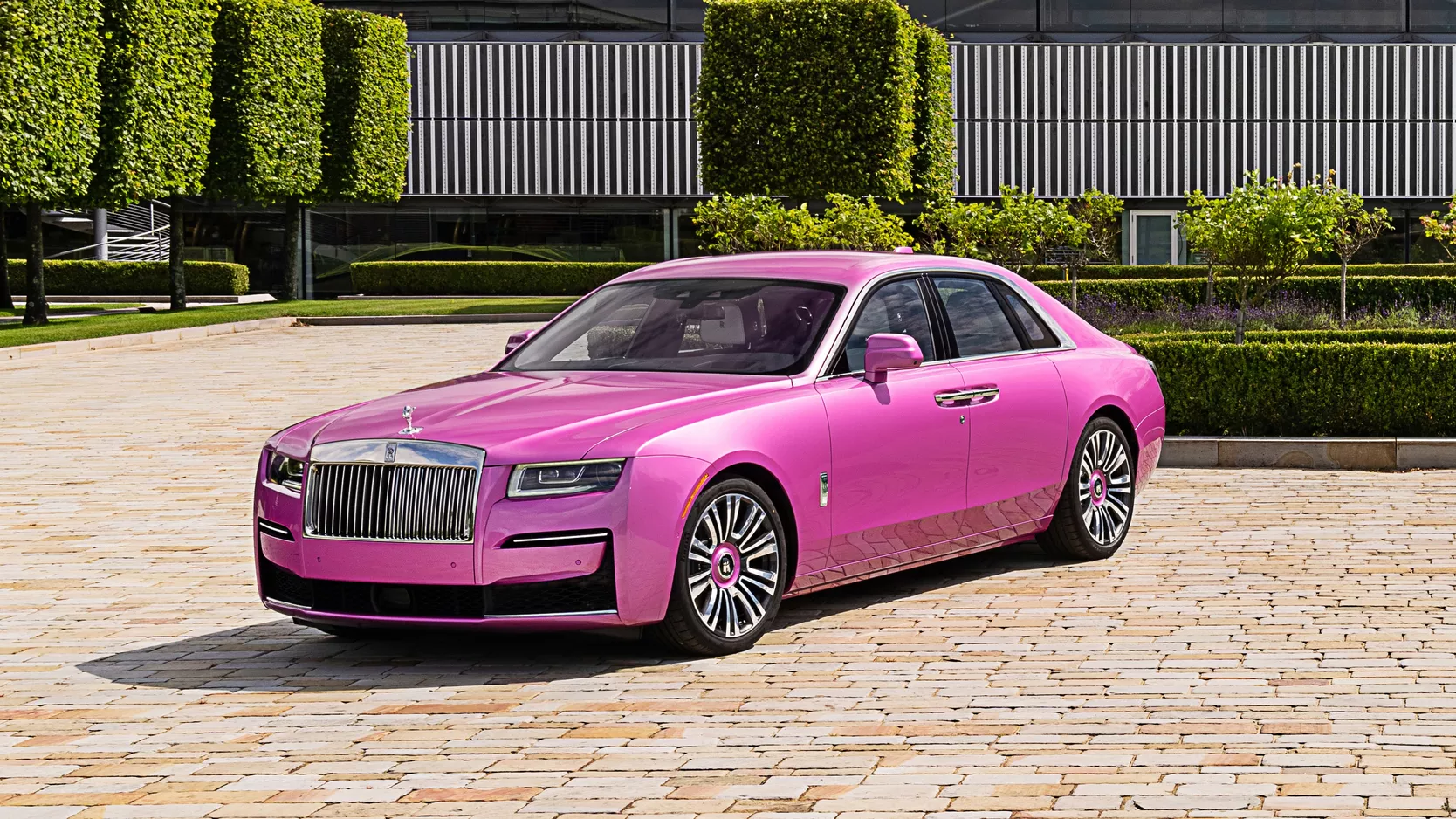 In this spirited one of one commission, Ghost's pure and minimalist form was finished in Bespoke Friskee Pink paint, bestowing the motor car with a vibrant presence. The exuberant colour compliments a restful interior of Navy Blue and Arctic White leather, with highlights of the Rolls-Royce magenta hue, Shieda.

Exterior and interior color choices run the gamut, from this fun pink hue to Arctic White with hints of violet. Always ask your Rolls-Royce dealer to review your options.
Rolls-Royce Black Badge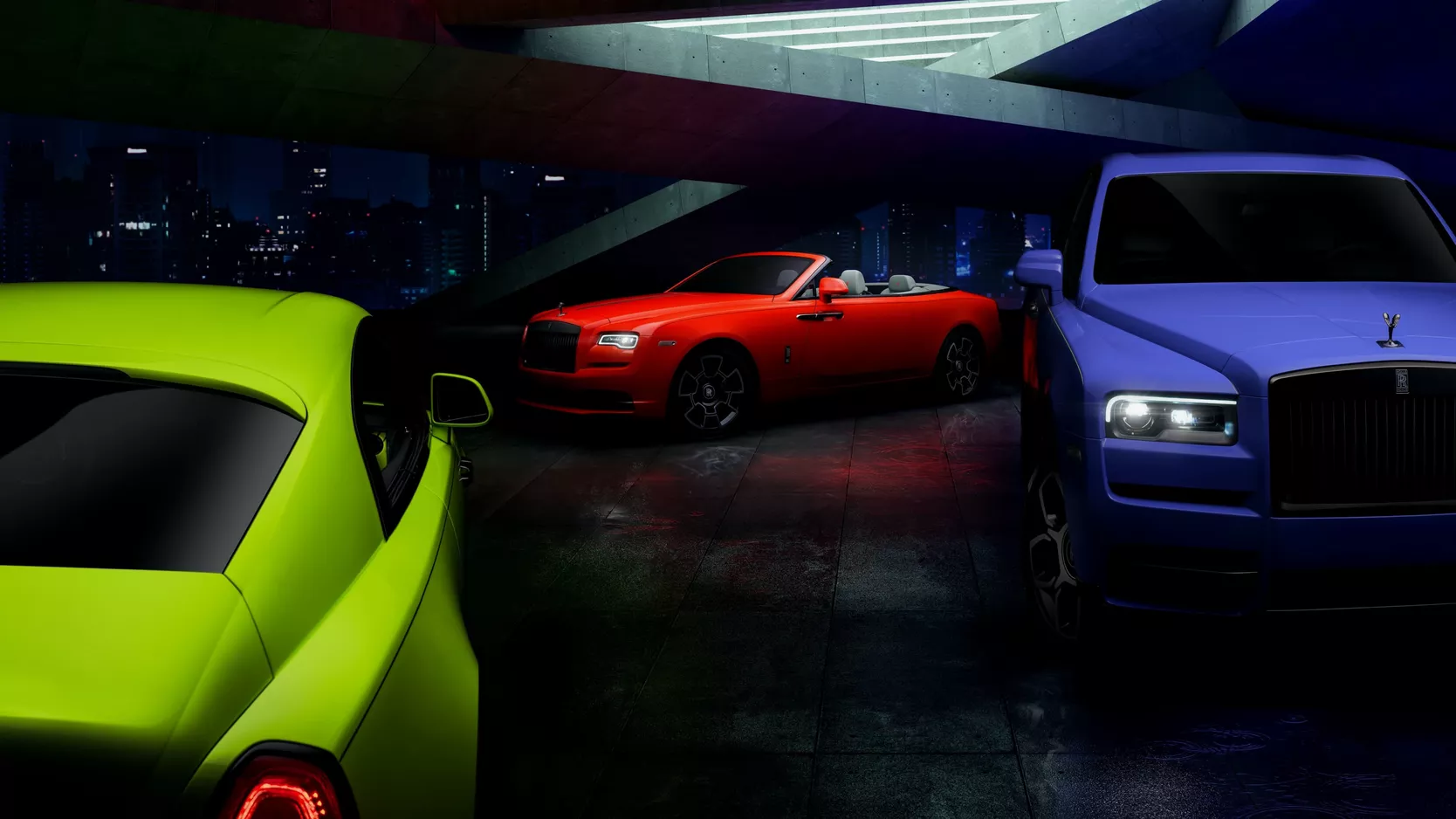 Black Badge is for those who reject conformity and cultivate their own unique vision. Bespoke is an extension of those individualist principles. Here, the most powerful Rolls-Royce cars in existence can be personalised like no other, creating a defiant masterpiece for your collection. This includes pastel and special "Neon Nights" colors, two-tone exteriors, graphene headliners, and more.
Make an Inquiry
* Indicates a required field