Of all the ultra-luxury car brands out there, Rolls-Royce does it best. So much so that many noteworthy celebrities own them. And why shouldn't they? Rolls-Royce is high-class luxury at its finest, and given the automaker's reputation as such, it's no wonder the vehicles have long been a status symbol of the rich and famous.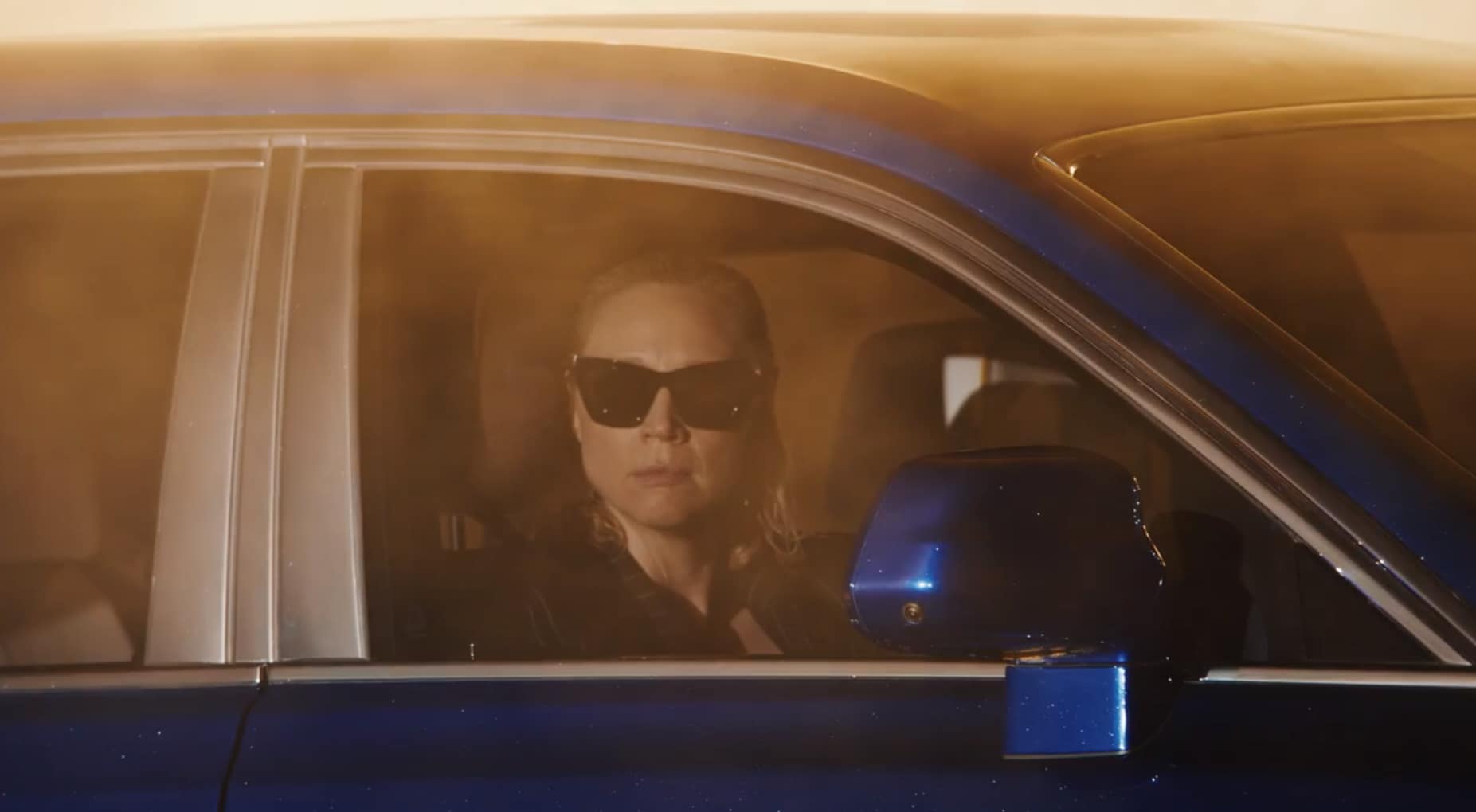 "Game of Thrones" actress Gwendoline Christie poses in a Phantom in a recent Rolls-Royce short film.
From socialites to musicians, actors to athletes, these are some of the most recognizable celebs who've dabbled in Rolls-Royce ownership.
Kim Kardashian-West – Rolls-Royce Ghost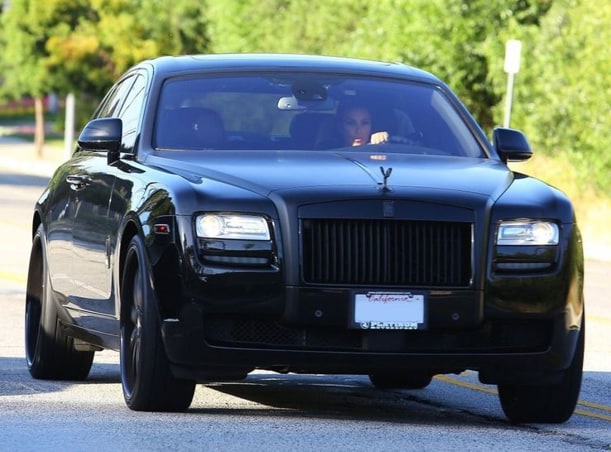 Source: hotcars.com c/o Ghost Auto Type
Kardashian-West has been spotted in multiple luxurious celebrity cars, but one of the most noteworthy models is her black Rolls-Royce Ghost that was customized especially for her.
The Rolls-Royce Ghost, known for its brilliance, richness, and effortless technology, has a wide array of world-class features. Among the noteworthy for 2020 are its exclusive 21" wheels, massaging Comfort Headrest Cushions, and glorious Starlight Headliner that makes you feel like you're driving through the galaxy.
Queen Latifah – Rolls-Royce Phantom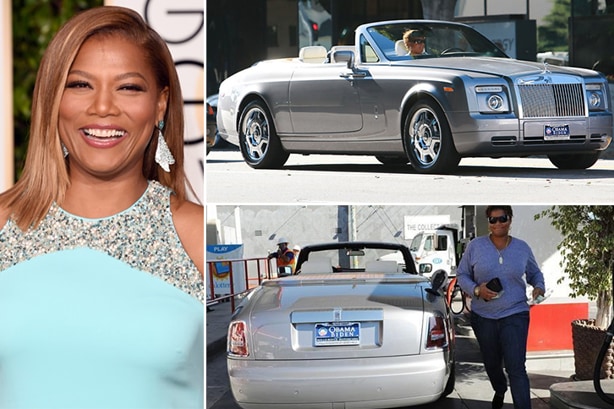 Photo: journalistate.com
The Newark-born Queen Latifah, one of America's most accomplished musicians and actresses, has been known to ride around New York in her Phantom Drophead Coupe.
Valued at an estimated $370,000, the Rolls-Royce Phantom coupe features an unforgettable open-top design and classic 2:1 wheel-to-body height proportions that is reminiscent of a luxury yacht. It's one of the most sensational exotic cars you'll see on the road.
Floyd Mayweather – Rolls-Royce Phantom


Owner of a black Rolls-Royce Phantom, the world-famous and legendary boxer has a knack for spotting opulence. His collection includes several Rolls-Royce vehicles, though it's his Rolls-Royce Phantom VIII, rumored to cost over $400,000, that shines.
Lavish inside and out, his Phantom is equipped with a full array of packaged options like the Starlight Headliner, a built-in cabinet for drinks, and upgraded rear entertainment system.
David Beckham – Rolls-Royce Phantom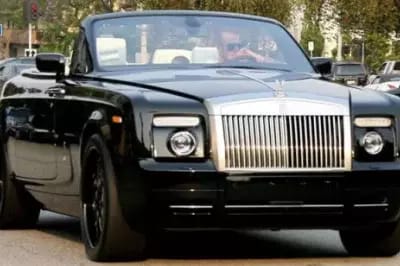 Photo & Source: topspeed.com
Of course, the world-famous British professional soccer player – and current owner of Inter Miami FC – is representing his home country by owning several Rolls-Royce vehicles, including his coveted Phantom two-door.
Currently residing in a $20 million-dollar penthouse in Miami, Beckham drives a customized Phantom Drophead coupe, as well as a bespoke Rolls-Royce Ghost.
The 2020 Rolls-Royce Phantom includes a two-tone exterior, a more spacious, comfortable interior, and a noise-canceling speaker system and many other lush features for a more modern vehicle. In all of Phantom's beauty and boldness, it's able to blend its very classic style to be "strikingly modern."
If you're near South Beach, you may see the soccer phenom and his Rolls-Royce around town during the MLS season.
Shaquille O'Neal – Rolls-Royce Phantom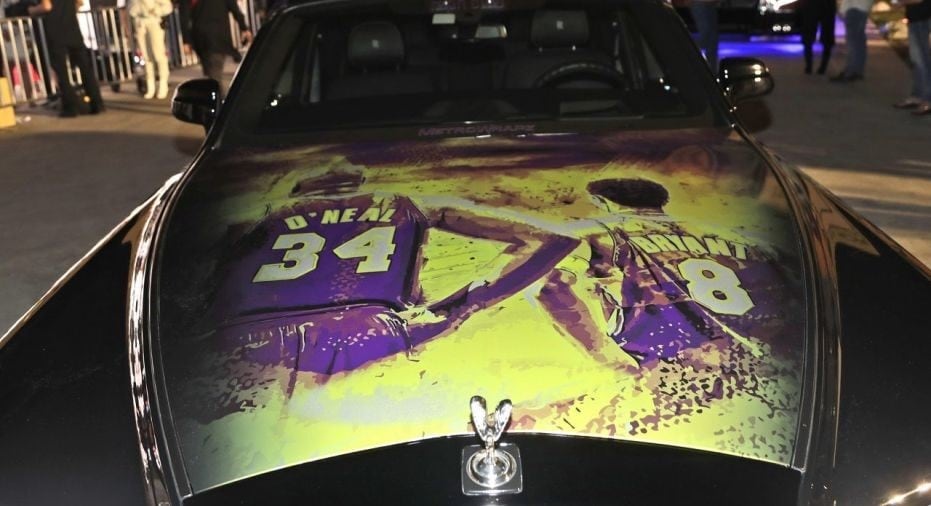 Photo & Source: foxbusiness.com
The behemoth NBA Hall of Fame center who helped bring a championship to Miami is also no stranger to cool exotic cars. His garage of "toys" includes the craziest vehicles you could imagine – as well as ultra-luxury cars like his custom-wrapped Rolls-Royce Phantom.
In honor of his ex-teammate Kobe Bryant, who died in early 2020, Shaq designed this personalized Rolls-Royce Phantom for his Shaq's Fun House event in Miami.
Build Your Custom Rolls-Royce in Miami
With all of Rolls-Royce's glorious opulence, it's absolutely no wonder why so many celebrities have decided to purchase one of the world's most renowned exotic car brands.>
Are you ready to take control of the power and style of a Rolls-Royce motorcar? Allow Braman Miami to be your premier
Rolls-Royce dealership in Miami
. Simply
contact us
today at 786-577-5228 to find out how you can purchase a Rolls-Royce of your own, such as a Phantom or all-new
2020 Wraith Coupe
.