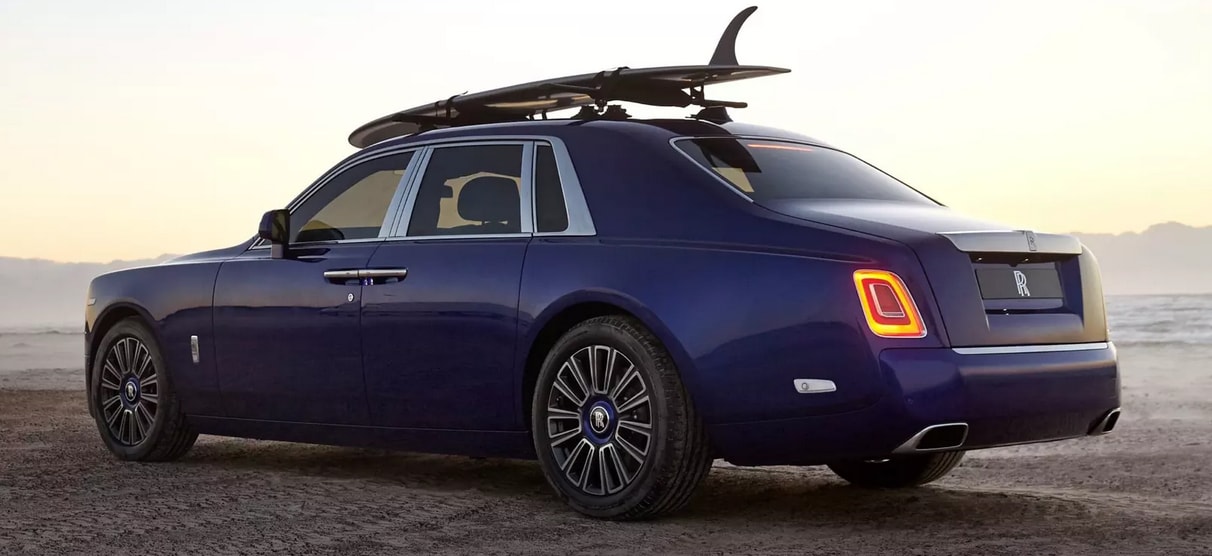 Having already redefined "super-luxury car," what more can the Rolls-Royce Phantom accomplish? As it turns out, there's plenty more juice left to be squeezed.
For all intents and purposes, the new Rolls-Royce Phantom is a classic status symbol turned up to a modern 11. While other ultra-luxury sedans have that certain je ne sais quoi to them, there's no mystery as to what makes the Phantom tick. From the tip of its majestic Spirit of Ecstasy hood emblem to the very last millimeter of its sloping trunk (or "boot," as they say across the pond), the 2021 Phantom is both bombastically well-appointed and traditionally dressed in tailormade, Euro-chic duds. Essentially, what we're saying is the new Rolls-Royce Phantom is the best combination of classic grace and modern cool. It's Fred Astaire meets Harry Styles.
| | |
| --- | --- |
| | |
| Pros: | Cons: |
| Blasphemously uber-luxurious | Chauffeur sold separately |
| Heavenly V12 | May develop a slight English accent |
| Ultimate in bespoken gems | Not in your garage (yet) |
Rolls-Royce: Always the Traditionalist
When you see a Phantom, whether it's a 2021 model or one from the days of Margaret Thatcher, you know it. That's because Rolls-Royce understands when, where and how to break its own craftmanship rules. In most cases, contemporary refinement never comes at the sacrifice of old-school appeal. In the 2021 Phantom, that strategy is employed to the nth degree.
On the outside, the new Phantom is a grandiose display of 20th-century glamour—with a U.K. "U." English styling cues, which subtly pay homage to the Silver Wraith Phantoms from the fifties, abound on the 2021 model. Rolls-Royce's iconic Pantheon front grille, though slimmed down from previous Phantom models, is still there, shimmering in all its aristocratic glory. Its dual coach doors emphasize the uniqueness inherent in a classic Rolls-Royce sedan. And just in case you can't tell that this is clearly a Rolls-Royce, the company's double-R badge sits on each wheel. No level of bespoke customization will prevent onlookers from mistaking this ultra-luxury car as anything but a Rolls-Royce.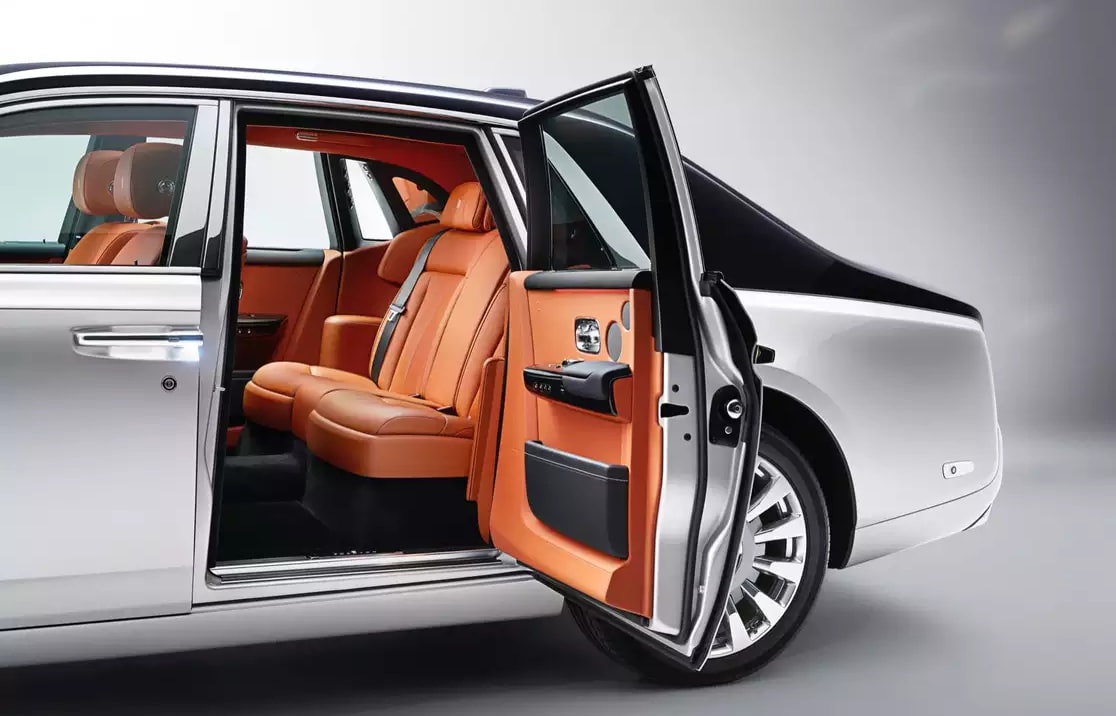 In the cabin, the 2021 Phantom (mostly) sticks to its guns, blending the classic look with a modern aesthetic. Traditionalists will appreciate Phantom's nod to the Golden Age of Motoring. Knobs and dials, though digitized, offer that tactile feeling that's missing in other luxury vehicles over $100,000. The most famous car clock still sits in the dashboard, ticking like a perfectly tuned wristwatch. The finest and most exquisite leather seats are lovingly stitched by master craftsmen, just like "the old days." Handcrafted wood paneling and the plushest poofs of lambswool are delicately added, too, for that marvelous feeling of artisanal sumptuousness.
Embracing Modernity
Of course, Rolls-Royce's craftsmen and women do break the rules to accommodate the 21st-century driver. The 2021 Phantom is fitted with unique, new features too numerous to count. Some of our favorite Rolls-Royce Phantom features and options include the following:
6.7L V12
The Phantom's twin-turbo 6.7-liter V12 engine makes 563 horsepower and a seemingly effortless 664 lb-ft of torque. Acceleration is never a question mark: Hit the pedal and you'll feel that juice cascade through to the rear wheels. Better yet, Phantom's 8-speed transmission automatically detects changes in the road, then selects the appropriate gear to handle those changes. Perhaps best of all is Phantom's available pothole-sensing technology, which automatically identifies potholes or bumps and modifies the suspension system to absorb the road imperfections. The end result is an unexaggeratedly silky smooth ride.
The Gallery Window
Phantom introduces us to the world's very first in-car art gallery. The sedan is fitted with a single panel of glass, which spans the entire fascia, that displays artwork of your choosing. This is The Gallery, and it's perhaps the most unique luxury car feature the universe has ever seen.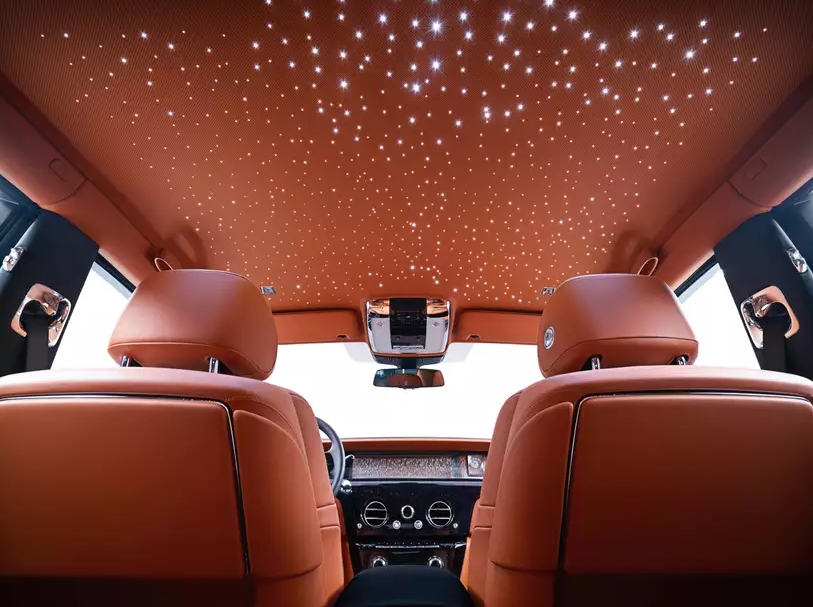 Starlight Headliner
Hop in the Phantom and look up. See those lights? No, you're not floating in space; the Phantom's leather headliner features a total of 1,344 individually placed fiberoptic lights that mimic the night sky. In fact, the lights can display star constellations as precisely as the galaxy. If you're not into stargazing, you can arrange the headliner lights in any bespoke pattern or color. Your car, your experience.
Privacy Suite with Champagne Cooler
Get the full limousine experience by commissioning your Rolls-Royce Phantom with a built-in Privacy Suite and rear cooler with finely crafted champagne glasses or flutes. In addition to Rear Privacy Glass and a cooler, you can even build your bespoke Phantom with Rear Privacy Curtains and a "Privacy Aperture," which allows you to share documents and other items with front passengers and drivers.
Smart Storage Compartment
Keep your devices out of sight and out of mind with Phantom's available smart storage solution. This includes wireless charging for most smartphones.
Spirit of Ecstasy Controls
The analog functionality of the Spirit of Ecstasy Rotary Controller enables drivers to manage just about everything from their fingertips.
Night Vision Camera
Housed in the front grille, Phantom's Night Vision infrared camera alerts drivers to upcoming dangers, like crossing animals or pedestrians, up to 300 meters away.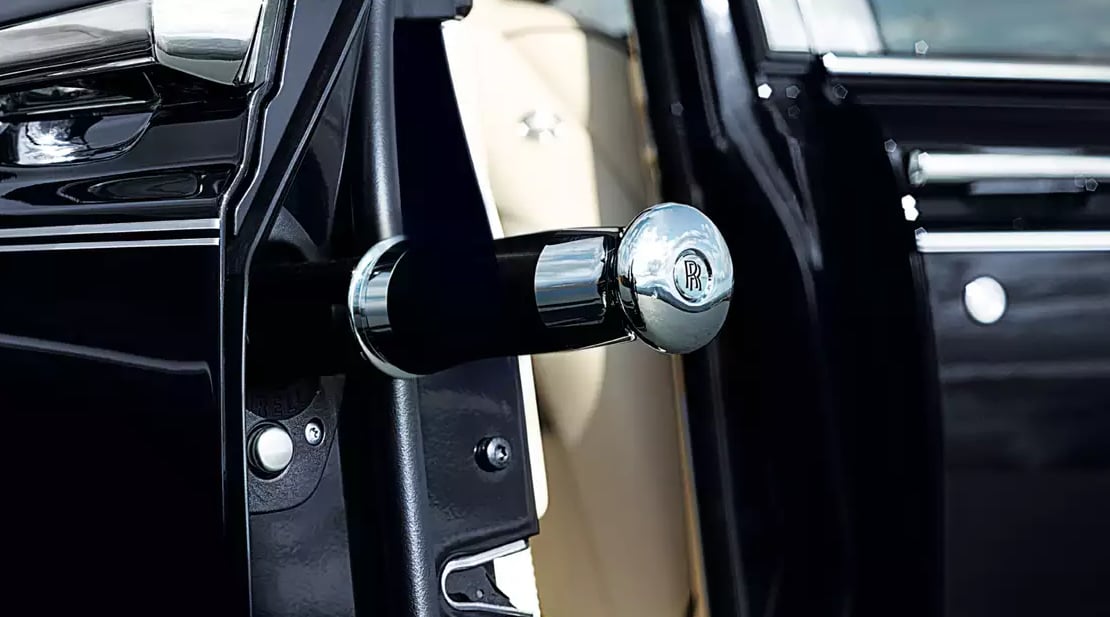 Built-In Umbrellas
It doesn't rain in Miami like it does in England, but that isn't stopping Rolls-Royce from fitting your Phantom with hidden umbrellas. Stored in the stagecoach doors, the umbrellas pop out with a firm press and store just as easily. Best of all, the storage area also features a drainage channel to hasten drying times.
Ready to Commission Your Rolls-Royce Phantom in Miami?
If you like your luxury cars with a heavy dose of sophistication and a sprinkling of classicalism, it's impossible to find a better vehicle than Rolls-Royce's flagship sedan. To commission and build your bespoke Phantom sedan for sale in South Florida, speak with a Rolls-Royce Motor Cars Miami team member. Call our Rolls-Royce dealership at 786-577-5228 to learn more about the new Phantom, including available bespoke and customization options. Our Miami luxury car dealership is located at 2060 Biscayne Blvd, and we proudly serve drivers throughout the area, including Aventura, Hollywood, Coral Gables, and Fisher Island.