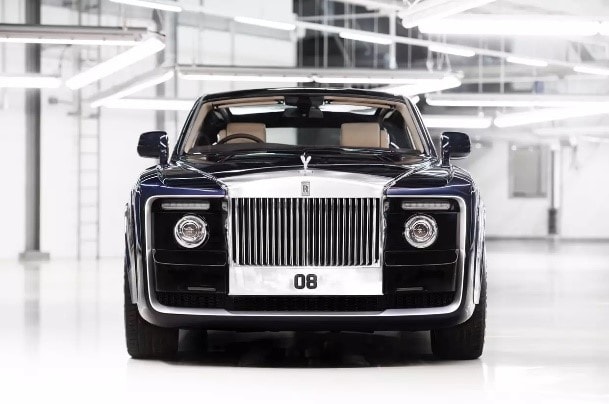 The word "bespoke" is just another way of saying "custom-made." But in the rarified atmosphere of Rolls-Royce's most exclusive Coachbuild Division's nomenclature, "bespoke" achieves its ultimate expression of hand-crafted uniqueness.
There are those discerning few who insist on the pinnacle of individuality for their luxury automotive needs. Rolls-Royce Coachbuild offers them the opportunity to participate in creating a Rolls-Royce Motor Car that is entirely unique and original in every aspect, down to the last millimeter.
Where Legends Are Made
Since its inception in 1904 and to the present day, Rolls-Royce continues its singular purpose: To build "the best car in the world." Now, those fortunate enough to enter into this exclusive, invitation-only Coachbuild collaboration can forever etch their name into Rolls-Royce's legendary history by creating their own original Rolls-Royce masterpiece.
Bounded only by the limits of one's imagination, the process of creating a Coachbuild Rolls-Royce summons all the resources of Rolls-Royce's dedicated Coachbuild designers, artisans, engineers, and craftspeople. They are truly the "best of the best," whose exacting skill, extraordinary creativity, and zealous attention to detail epitomizes the zenith of Rolls-Royce craftsmanship.
An Intimate Collaboration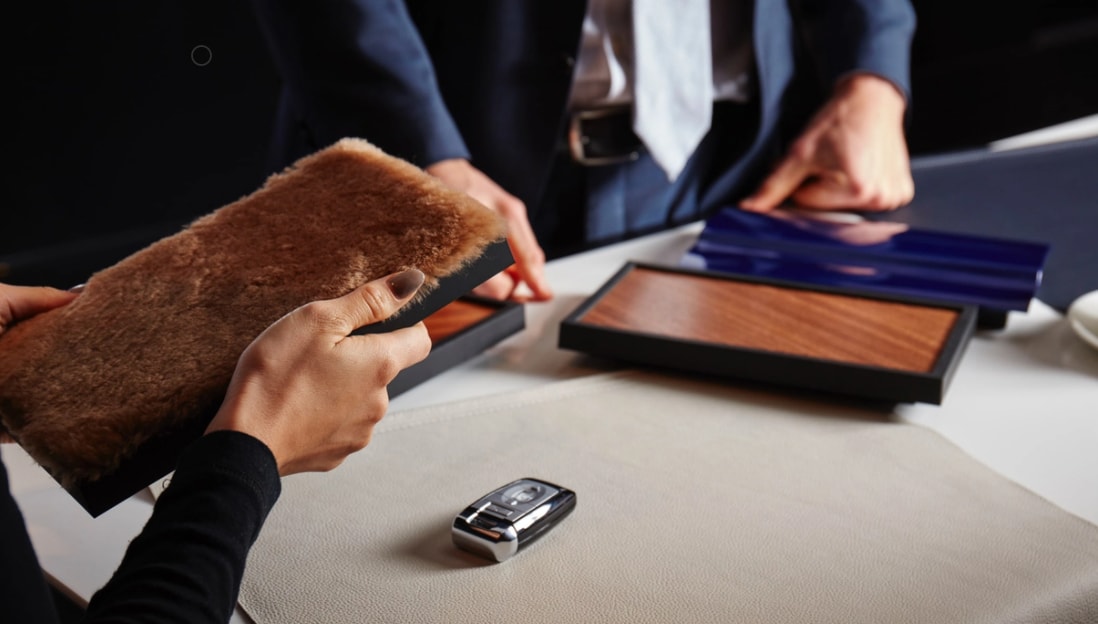 When one commissions a bespoke Rolls-Royce original, they enter into a unique and intimate collaboration that begins with a single line on a sheet of paper and culminates in a masterful expression of their unique vision.
As Torsten Müller-Ötvös, CEO of Rolls-Royce Motor Cars explains, "Rolls-Royce Coachbuild clients are intimately involved at each step of the creative and engineering process. We work in harmony with them, gaining complete fluency in the nuances of their character and translating their personal qualities into elements of the commission."
Rolls-Royce Coachbuild Boat Tail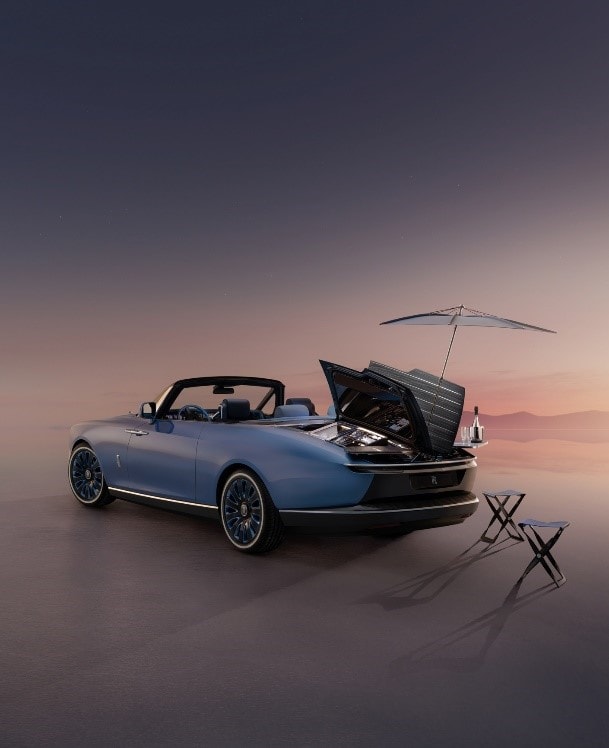 Inspired by the ocean's endless expanse, the Boat Tail represents one patron's love of sailing and the sea. The result is an astonishing masterpiece unlike any other. The Boat Tail's distinctive rear deck opens up butterfly-like with the touch of a button, revealing two swing-out tables and removable chairs handcrafted by renowned Italian furniture maker Promemoria. With Parisian cutlery from Christofle, matching his and hers Bovet 1822 watches that took three years to create, and a double Champagne refrigerator for the patron's favorite Amand de Brignac Champagne chilled to a precise six degrees, Rolls-Royce Coachbuild designers and engineers were able to achieve the ultimate expression of the patron's visionary desires.
Rolls-Royce Coachbuild Sweptail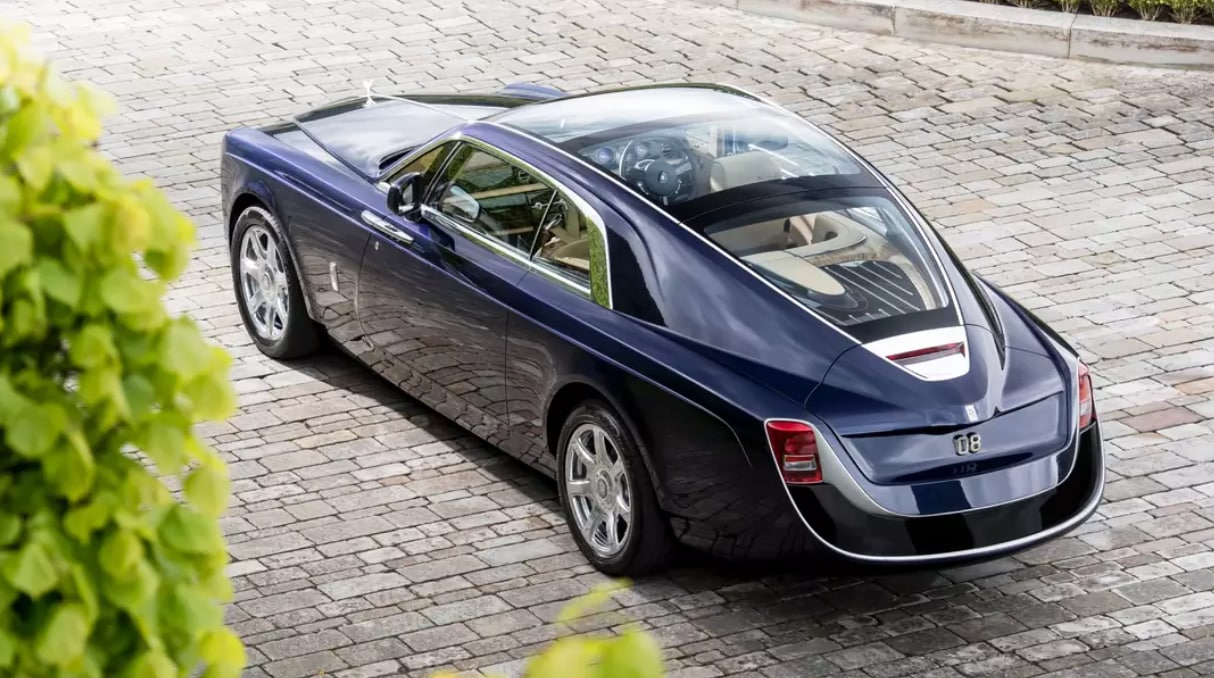 Another magnificent bespoke achievement is the stunning Sweptail. Rolls-Royce's artisans hand-crafted a truly artistic creation that embodies the patron's love of cars from the 20
th
Century. The result is a breathtaking icon that features a remarkable uninterrupted glass roof that sweeps into the vehicle's signature swept tail.
An emotive paean to artistic elegance and simplicity, the Sweptail features minimalistic switchgear, polished Macassar Ebony, open-pore Paldao wood veneers, and contrasting Moroccan and Dark Spice leathers. The Sweptail's beautiful symmetry is not only an artistic and engineering triumph, but its design DNA is also intimately intertwined with that of its fortunate owner. The result is a breathtaking tribute to the patron's creative vision, executed with the exacting skill of Rolls-Royce Coachbuild artisans.
Inspiring Greatness: Commission Your Own Bespoke Rolls-Royce Creation
While the bespoke Coachbuild creations we've chronicled here may not be for everyone, we hope you've been inspired to build your own unique bespoke Rolls-Royce. Indeed, you do not merely purchase a Rolls-Royce from our
Miami Rolls-Royce dealership
, you commission it. For every Rolls-Royce that leaves Goodwood is a unique expression of its owner's personal creative journey.
This creative journey begins with Rolls-Royce's exclusive online configurator. Choose from a virtually limitless array of exterior and interior options depending on the model selected. These include unique color schemes, seating configurations, leather detailing, convenience features, wood veneers, and Canadel paneling, steering wheel and clock options, starlight headliners, and more. The options are endless. And the choice is yours.
Whether you're in the market to buy or lease a new Rolls-Royce Cullinan SUV, Dawn convertible, Silver Ghost sedan, Phantom sedan, or Wraith coupe, we offer an outstanding selection of new Rolls-Royce motor cars for sale in South Florida.
We invite you to begin your journey toward bespoke Rolls-Royce ownership by contacting us today at 786-577-5217 to speak with one of our experienced and knowledgeable sales specialists. They will be delighted to assist you in creating your ultimate Rolls-Royce bespoke vision. Or visit our Rolls-Royce luxury automotive dealership near Ft. Lauderdale, FL., conveniently located at 2060 Biscayne Blvd., Miami, FL 33137.