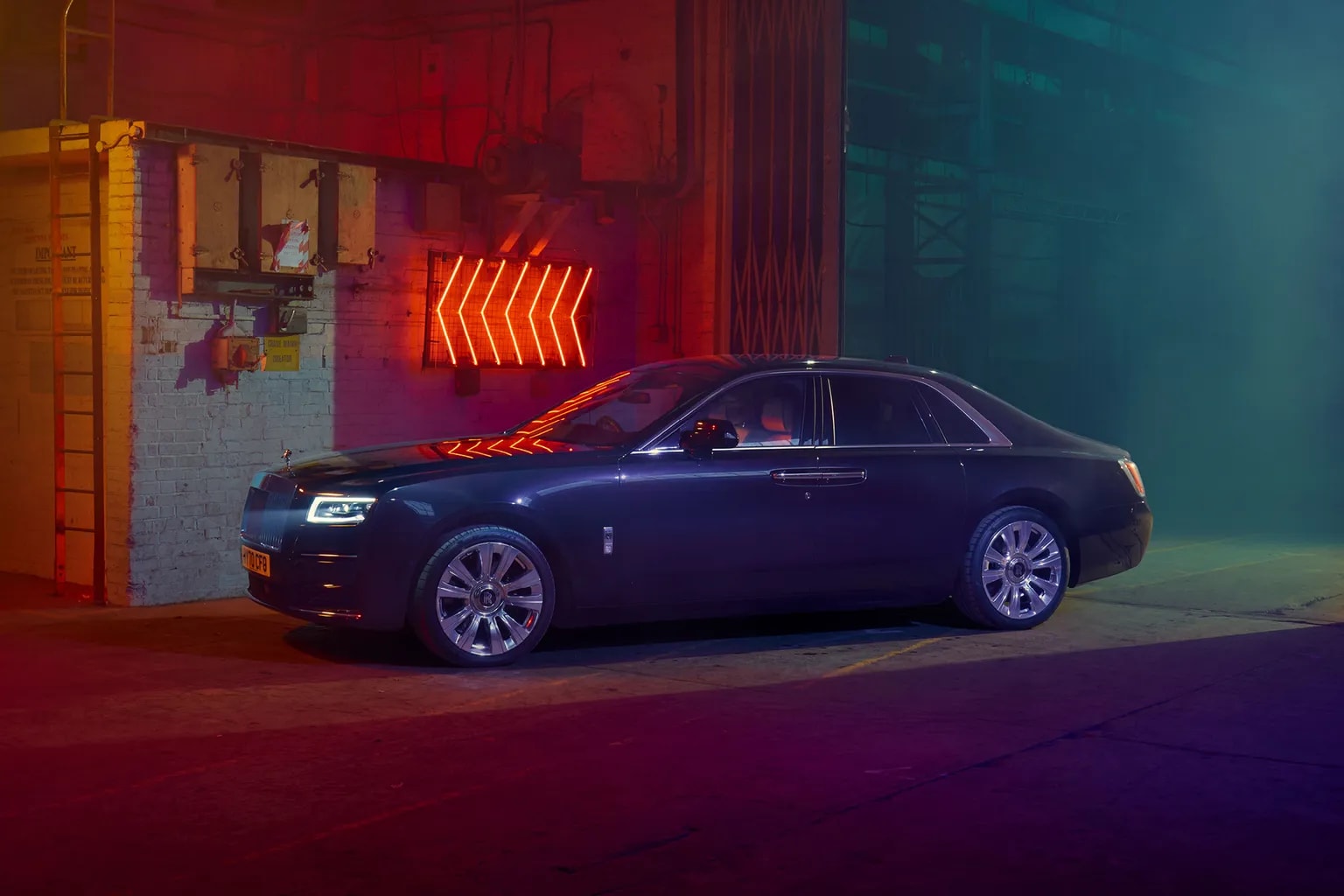 (Was there any doubt?) When
GQ Magazine
resurrected its prestigious
Car of the Year Awards for 2021
, it was only fitting that an automotive apparition of ultra-luxurious proportions would join an eclectic assemblage of contenders that included, among other things, a time-traveling DeLorean DMC-12.
With the extraordinary 2021 Rolls-Royce Ghost vying in the Luxury Car category, did any of its rivals have – dare we say it – a ghost of a chance?
113 Years of Being "the Best Car in the World"
Speaking of time-traveling DeLoreans, let's go back to 1908 when the first Roll-Royce Silver Ghost chassis rolled out of Mr. Royce's Manchester, UK automotive workshop. The ground-breaking Silver Ghost quickly earned its storied reputation as "the best car in the world," which also aptly describes the newest Ghost gracing the world's motorways. Simply the best. Full stop.
Incomparable Elegance. Extraordinary Performance. Timeless Design.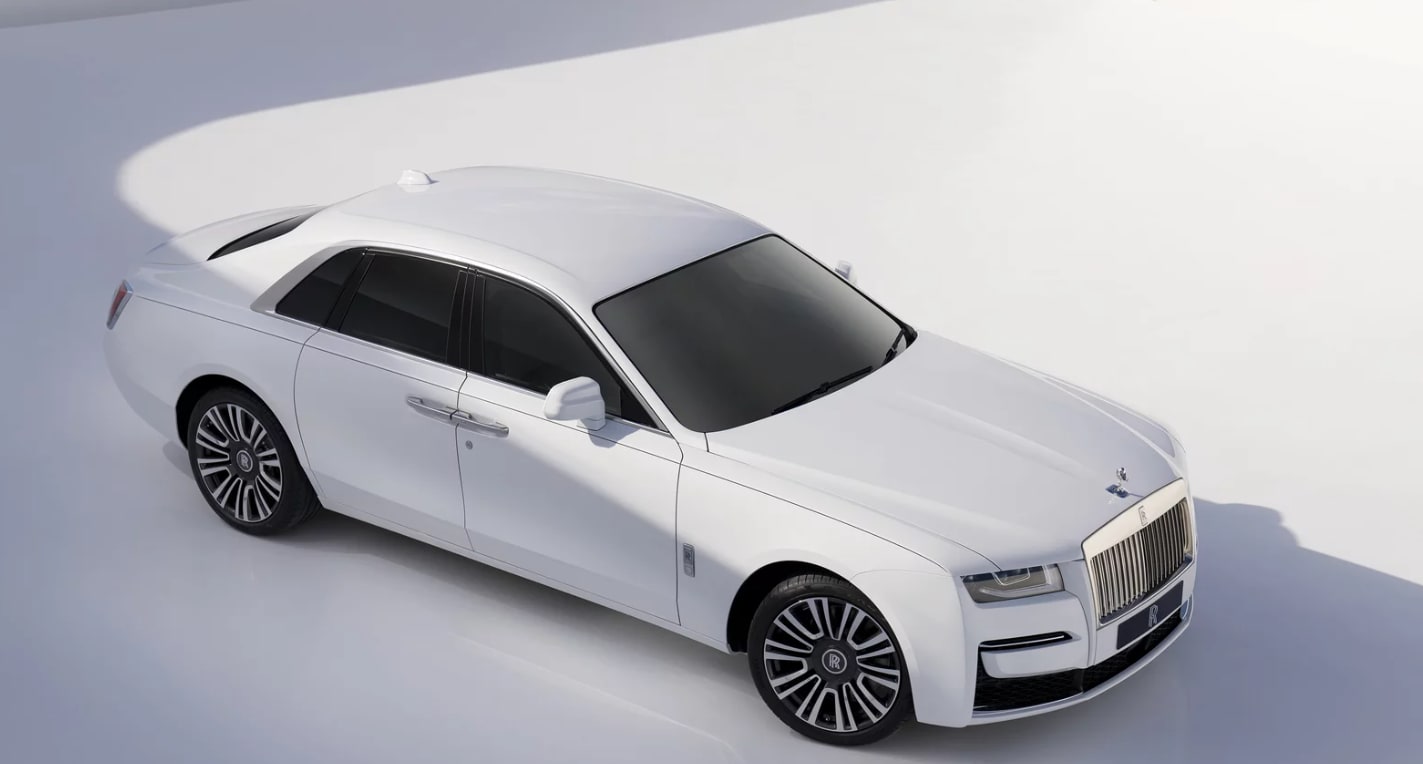 One simply begins to run out of superlatives when attempting to articulate all the ultra-lux attributes of the 2021 Ghost. Its stately, yet contemporary, the visage is even more strikingly assertive and eloquent, making it the ultimate representation of Rolls-Royce's distinctive "Architecture of Luxury" design ethos.
Redesigned for the 2021 model year, the new Ghost fuses classic design elements with modern proportions to create a beautifully balanced work of pure Rolls-Royce perfection.
According to Ghost designer Henry Cloke, hundreds of pages of customer insights were considered when creating the Ghost's unique and timeless, "post-opulent" design.
"It's about refinement, about reduction, about simplicity. It's about something that doesn't shout at you, but it whispers. The front of the Ghost really demonstrates our obsession with reducing any overt designs; there are no additional flourishes. Every car is finished symmetrically. That's what gives it a feeling of one canvas…from front to rear. It still has the natural presence you'd expect from a Rolls-Royce. It's calmly confident."
An Oasis of Calm, Quiet Luxury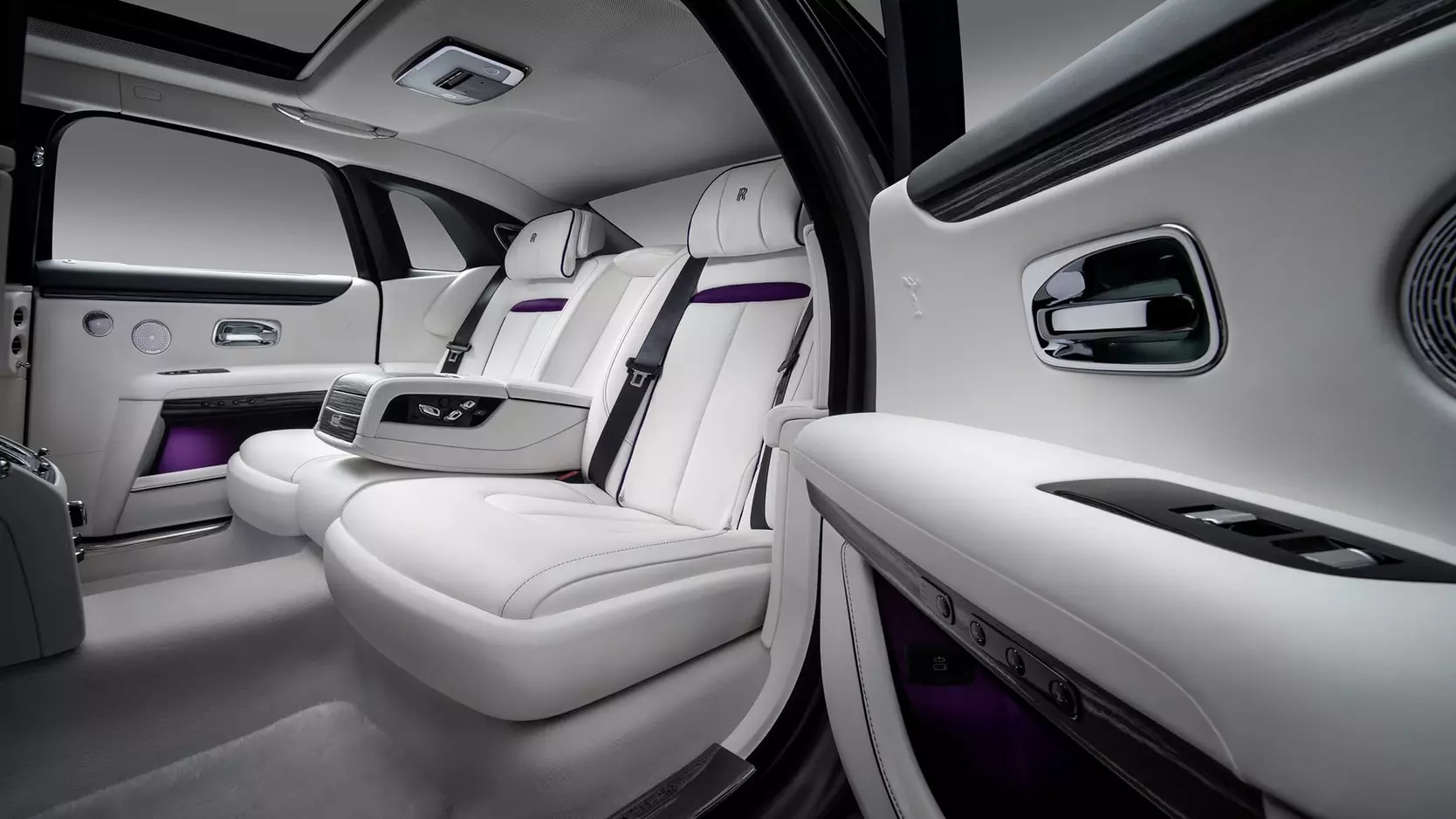 "Everything is there to make the interior as calming, relaxing, and as uncomplicated as possible," Cloke explains. "Henry Royce said that 'small things make perfection, but perfection is no small thing.' And we discovered that really holds true today."
That brings us to its world-class cabin. The 2021 Ghost abounds in indulgent amenities and technical wonders. Every meticulously crafted switch, dial, and the electronic display is intuitive, unobtrusive, and responsive.
The entire cabin is impeccably tailored like the finest custom-made suits from Saville Row with rich, open-pore woods and meticulous craftsmanship down to the most minute detail. Exotic, hand-sewn leathers cosset you in ultimate comfort and luxury.
As their name implies, the Ghost's iconic "Effortless Doors" open and close with the merest effort as if motivated by an invisible chauffeur at your command.
Clever accessories such as umbrellas hidden in the doors and a Champagne chiller complete with crystal flutes are designed to accommodate the most discerning and lavish lifestyles.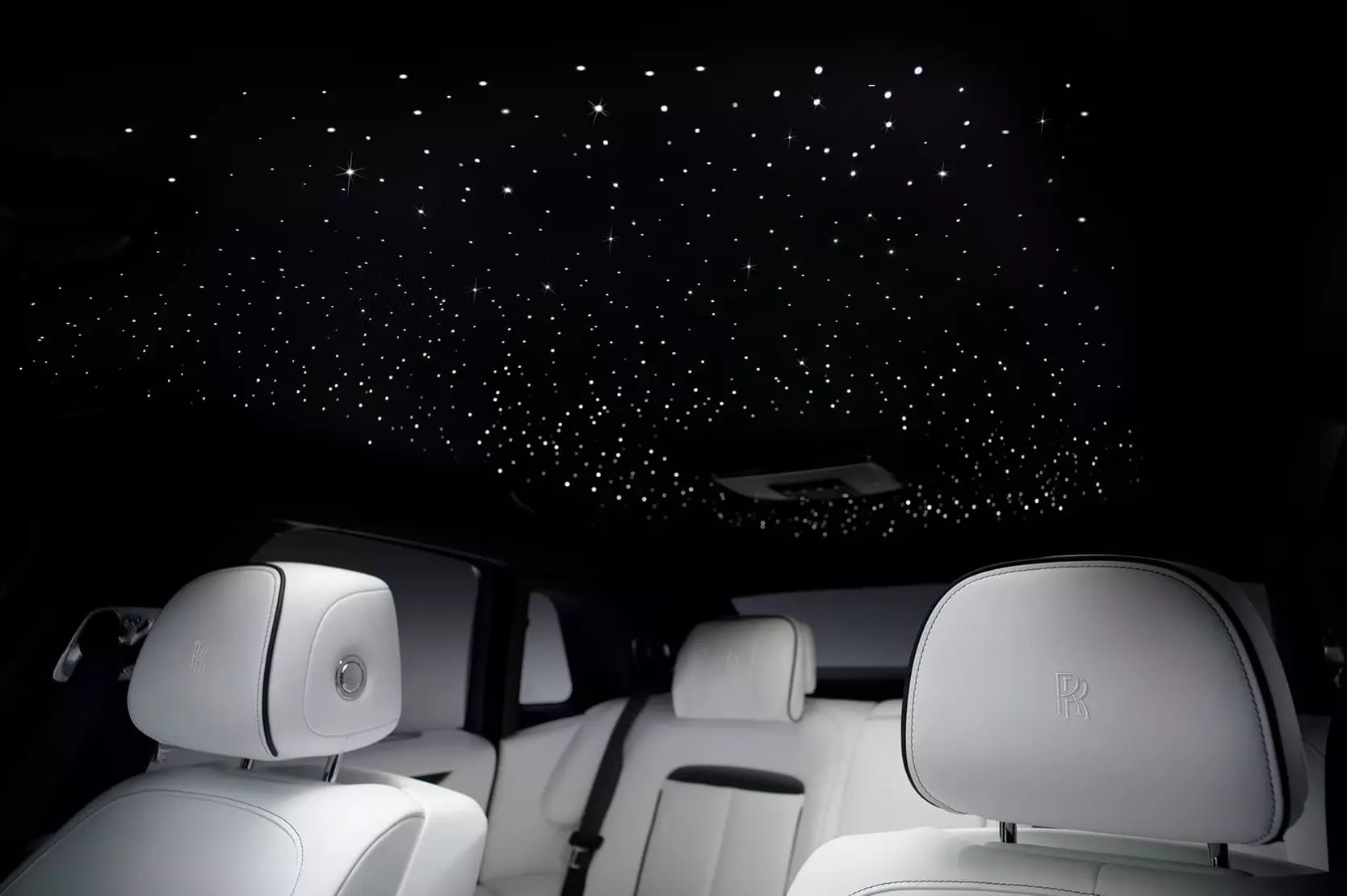 The Ghost's unique Starlight Headliner displays myriad points of light, capturing the ephemeral essence of hundreds of stars. This starlight motif is also found in the high gloss, illuminated interior fascia which presents an eye-catching display of 850 glittering, three-dimensional stars that dim into the darkness of the night. Oh, and did we add that these captivating starlight displays are customizable?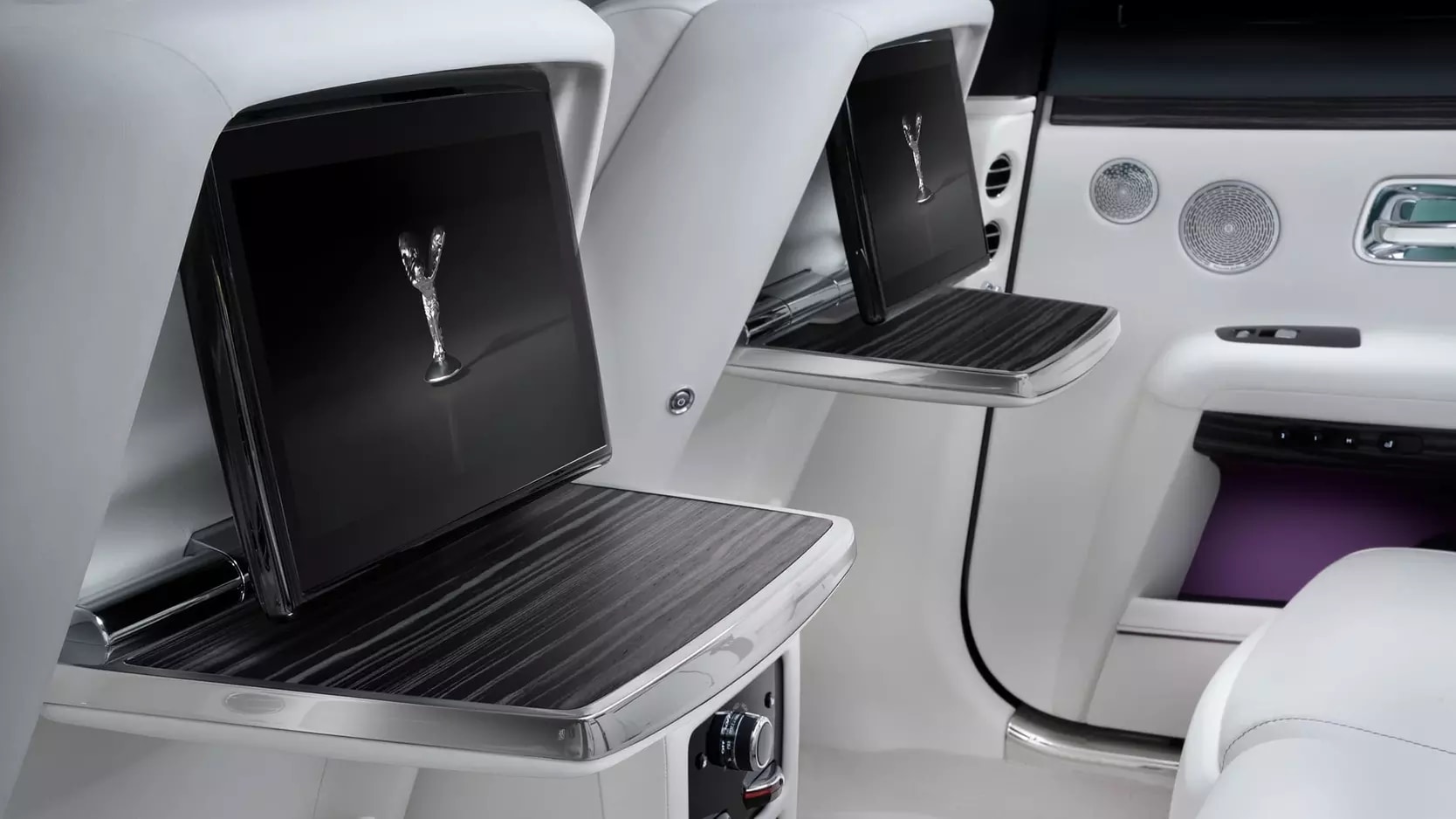 Rear-seat passengers will not only enjoy a supremely spacious and comfortable environment but also their own multimedia tablets which unobtrusively retreat into the front seatbacks when not in use.
The Ghost's high-tech tour de force continues with a large dash-mounted infotainment display, a digital instrument cluster, and multiple USB outlets both fore and aft. It also bristles with the latest active driver-assist safety features, including brilliant LED headlights, automatic emergency braking, adaptive cruise control, night vision, a heads-up display (HUD), surround-view camera, automatic parking feature, and front and rear parking sensors.
Driven to Outperform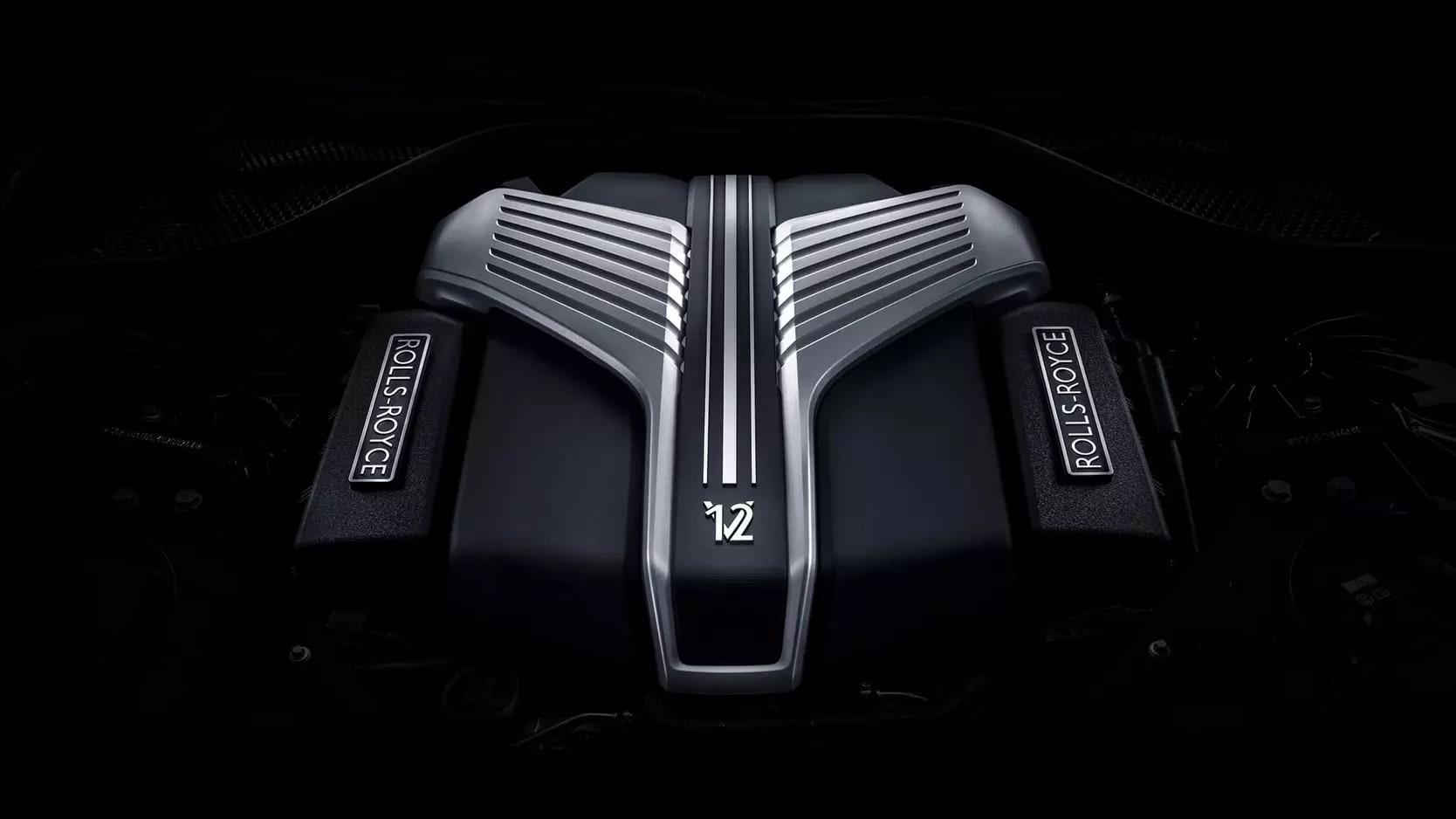 Take our advice and give your chauffeur the night off. You'll want to get behind the wheel and experience this new Ghost's impressive handling dynamics and unbridled performance for yourself.
Motivating the Ghost is the world's most refined engine. This quiet beast is a spectacular, next-generation 6.75-liter twin-turbocharged V12 that delivers an impressively silky and responsive 563 horsepower at 5,000 RPM and a remarkable 627 lb.-ft. of torque. This prodigious powerplant can catapult the Ghost from 0-60 MPH in an estimated 4.6 seconds.
But it's not all about having this enormous reservoir of power at your command. What makes the Ghost one of the world's best supercars is the ingenious subtly of its chassis, suspension, and new standard all-wheel-drive capabilities. These work in concert to maintain the Ghost's classic "Magic Carpet Ride" while allowing you to experience a new level of confident, exhilarating road handling.
Resounding Accolades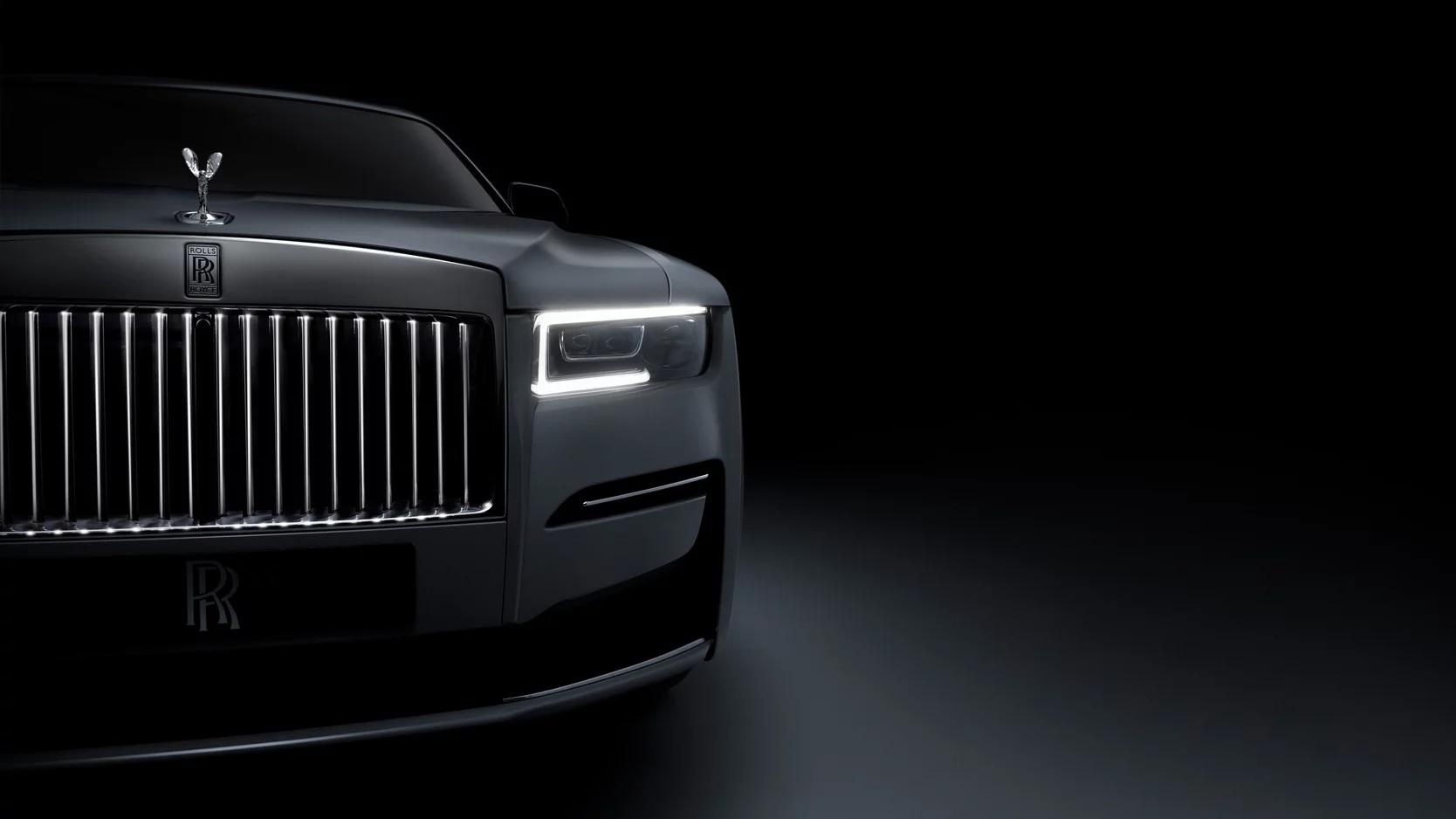 The British are known for their quiet reserve and conservative demeanor. But when it comes to applauding the superlative 2021 Ghost, GQ's Paul Henderson and Jason Barlow did not hold back in giving the award-winning Ghost their resounding accolades:
"For a car that is 5,546mm long, 2,148mm wide, and weighs just shy of two-and-a-half tons, you would have thought that, as far as visual statements go, the Rolls-Royce Ghost could have been a GQ award winner on looks and presence alone. And yet there is so much more to this automotive apparition than meets the eye. Not only is it the most technologically advanced Rolls-Royce ever made, but the new Ghost also manages to be elegantly understated, dynamically assertive, more comfortable, and less intimidating. As for the interior, it redefines the parameters of where 'perfection' starts and 'paradise' ends."
Experience the Incomparable 2021 Rolls-Royce Ghost in Miami
We look forward to introducing you to the incomparable 2021 Rolls-Royce Ghost at Braman Rolls-Royce Motor Cars of Miami. Let our team of South Florida Rolls-Royce experts help you build a bespoke Rolls-Royce that is hand-crafted to your exact specifications.
Or visit our digital Rolls-Royce showroom and peruse our inventory of new 2021 Rolls-Royce Ghosts for sale near Miami. For inquiries, please contact us at (786) 577-5217. Or visit our Miami Rolls-Royce dealership, conveniently located at 2060 Biscayne Blvd. Miami, FL.