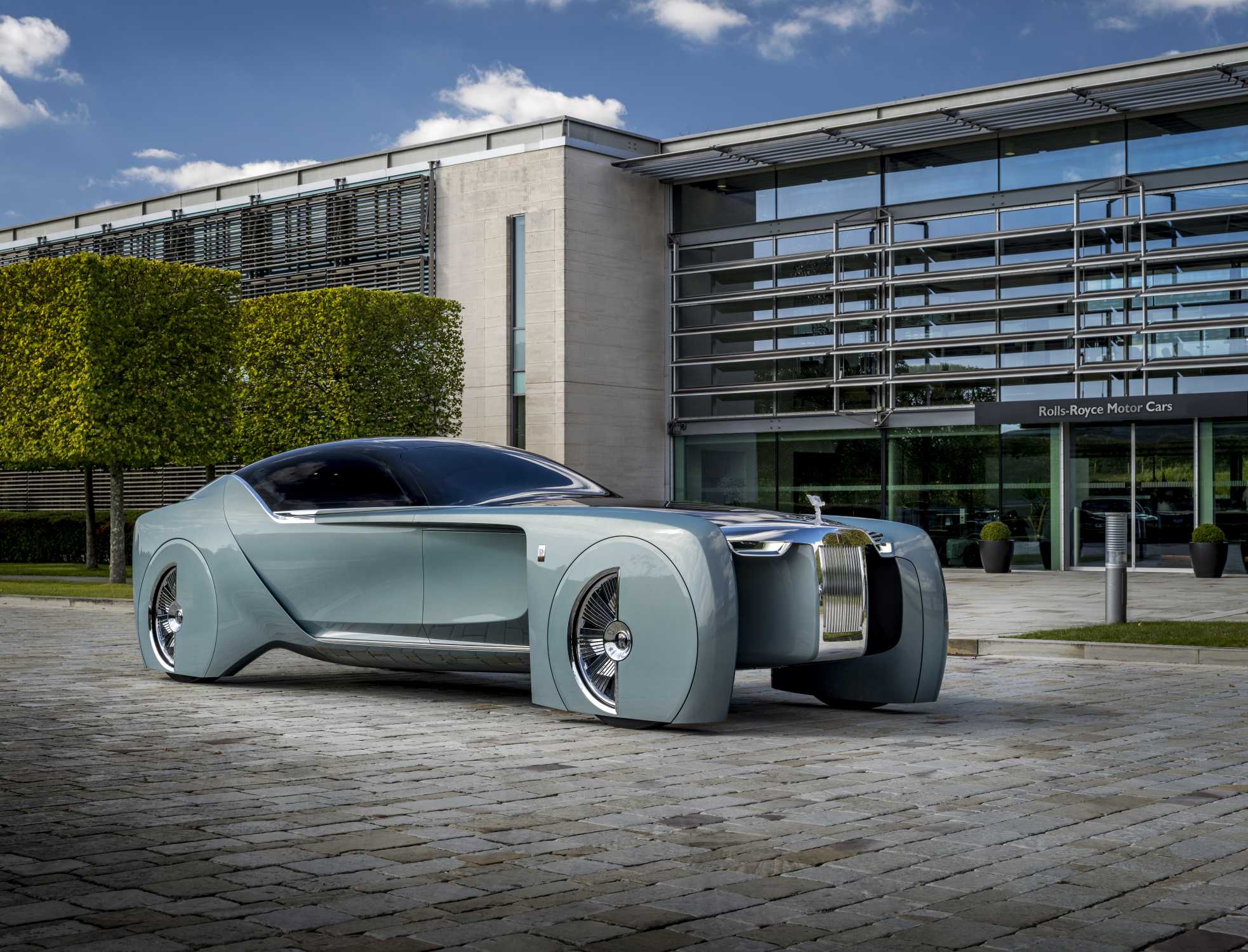 If George Jetson won the lottery and retired from Spacely Sprockets, Rolls-Royce's futuristic all-electric EV concept is what he would drive.
Codenamed "103EX," this wickedly astonishing Rolls-Royce Vision Next 100 Concept Vehicle gives us a breathtaking glimpse into the storied marque's groundbreaking efforts to develop the world's first all-electric, ultra-high-end Rolls-Royce electrified luxury vehicle.
The eye-popping 103EX first debuted at London's Roadhouse in 2016 and has recently completed a successful world tour, triumphantly returning to the historic home of Rolls-Royce in Goodwood, England.
Rolls-Royce EV: Back to the Future
Rolls-Royce's luxury automotive journey has come full circle with this remarkable all-electric concept vehicle. After all, company co-founder Henry Royce was himself a pioneering electrical and mechanical engineer of some note.
He would no doubt be both amazed and delighted at the prospect of a fully electrified Rolls-Royce becoming "the best luxury EV in the world." It would thus follow in the footsteps (or dare we say tire tracks) of the legendary 1906 Silver Ghost, which was universally hailed as "the best car in the world" at the time.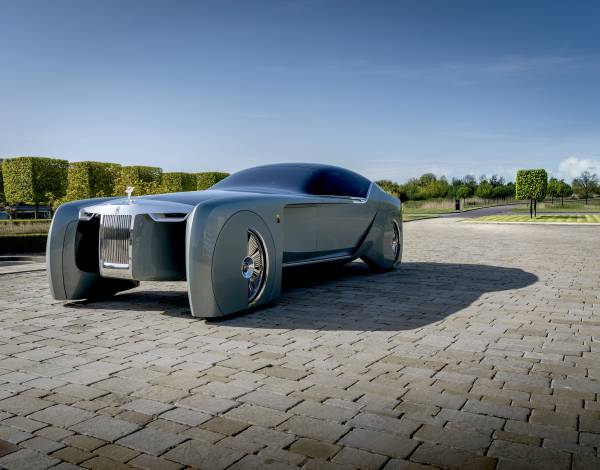 Silent Running. Zero Emissions.
While the engineers at BMW's Munich R&D facility are currently working on an EV Phantom prototype, according to Rolls-Royce its sole purpose is to test EV powertrains. Therefore, an all-electric Phantom, while tantalizing, is not expected to enter production in the foreseeable future.
Nevertheless, the engineering and design wizards of Goodwood and Munich are focusing on the eventual launch of an entirely new Rolls-Royce EV brand that would propel the iconic Spirit of Ecstasy hood ornament into a new dimension of ultra-quiet and technologically advanced electrified propulsion with zero emissions. BMW has even patented the name "Silent Shadow," as an homage to the marque's best-selling Silver Shadow nameplate.
An Uncompromising Vision of an Electrifying Rolls-Royce Future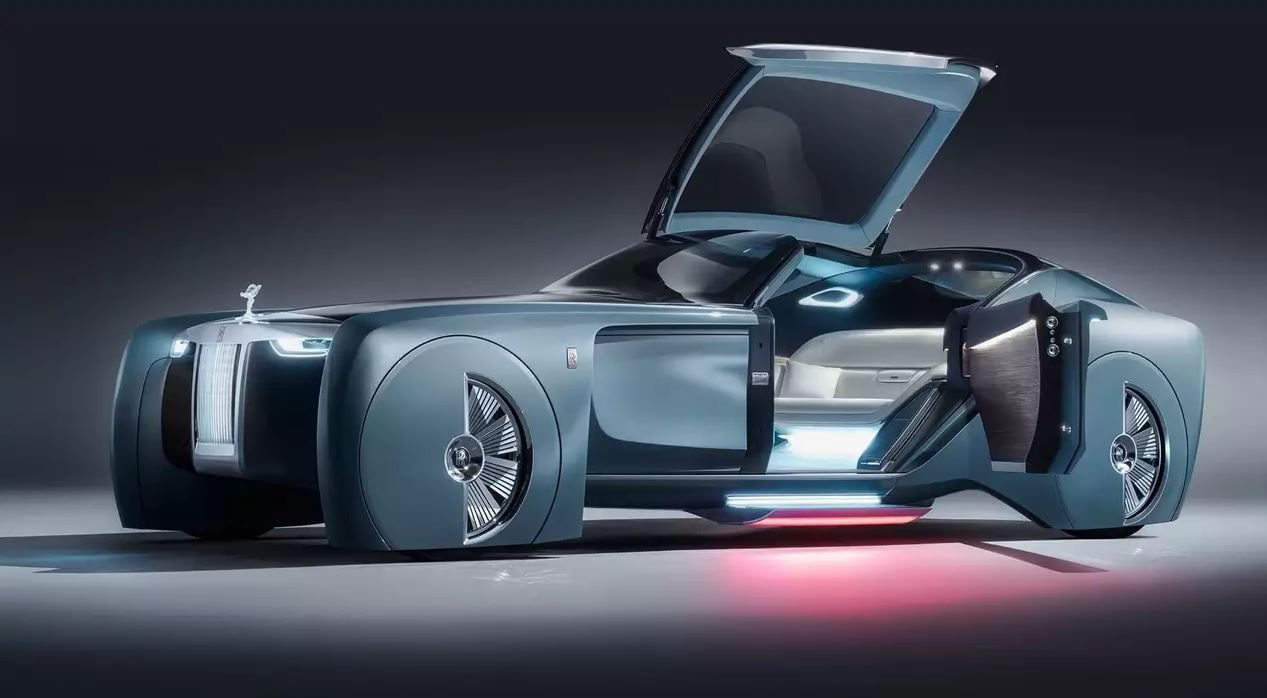 As if it was inspired by the imaginative ingenuity of Leonardo da Vinci and the creative vision of Pablo Picasso, the stunning 103EX represents a bold effort by Rolls-Royce's Experimental Vehicle Team to craft a tour de force of cutting-edge technology and astounding beauty.
"As our first fully autonomous electric vehicle, 103EX was a huge statement of intent," Rolls-Royce CEO Torsten Müller-Otvös recently explained. "In its technical innovation, it showed unequivocally that Rolls-Royce regards electric power as the future of automotive propulsion. It also demonstrated our radical vision of effortless, autonomous, connected, spacious and beautiful luxury mobility, with each car as individual as the customer themselves."
From Dream to Reality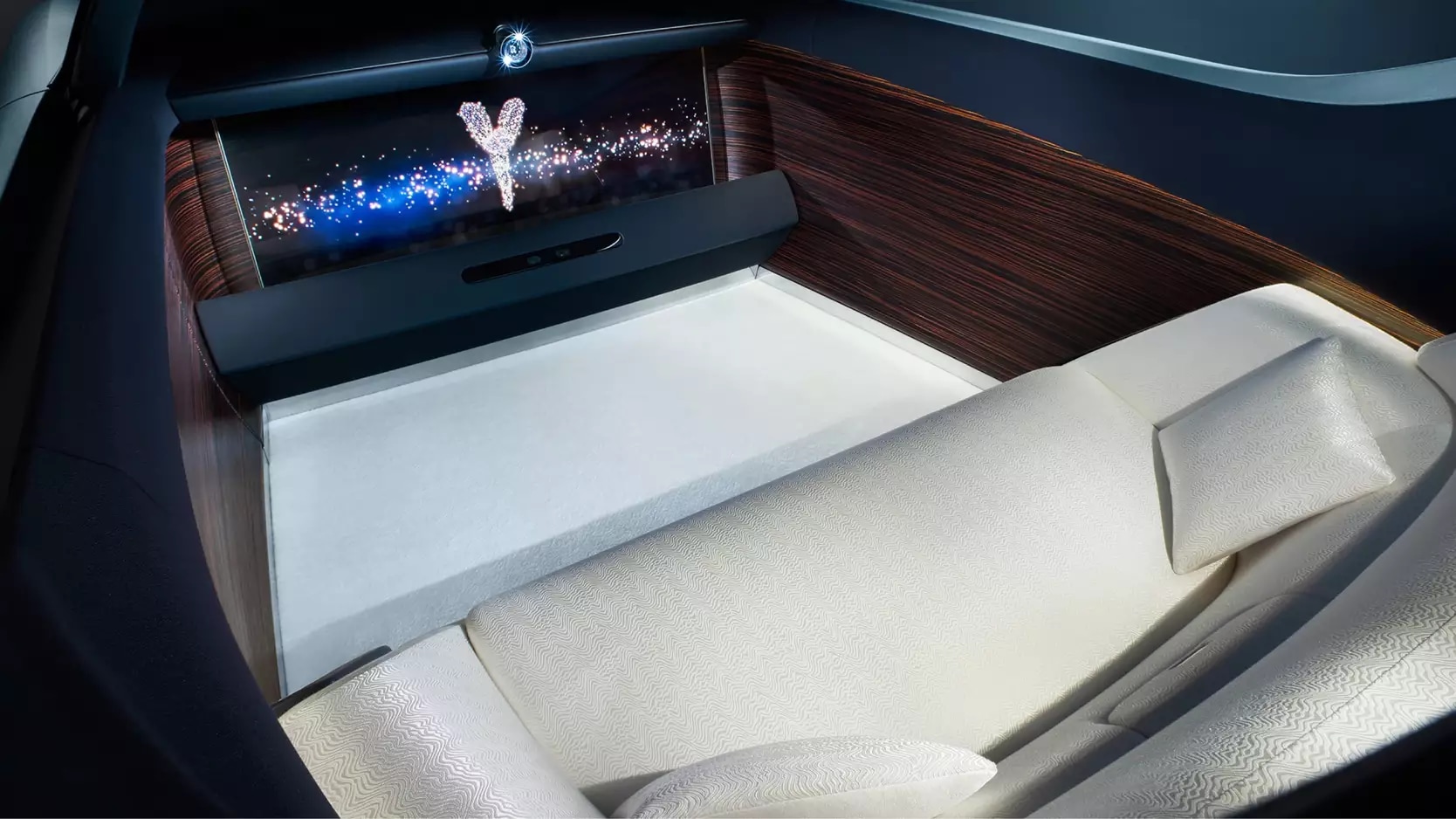 Were an all-electric Rolls-Royce to arrive in the near future, the luxury automaker would have plenty of powerful resources from its German parent company at its disposal to get one into production relatively quickly. BMW's advanced EV technologies, like those found on its next-generation, all-electric i7 Series, would help accelerate the development of an EV Rolls-Royce from a drawing-board dream to a roadworthy reality.
While Rolls-Royce owners are accustomed to the potent power of Rolls-Royce's legendary 6.75-liter, twin-turbo V12, they won't be disappointed if BMW's electrified i7 Series electric powerplant would find its way underneath a Rolls-Royce bonnet. BMW claims that its performance-tuned electric engine could generate up to 600 horsepower.
An Evolutionary Approach to Revolutionary Technology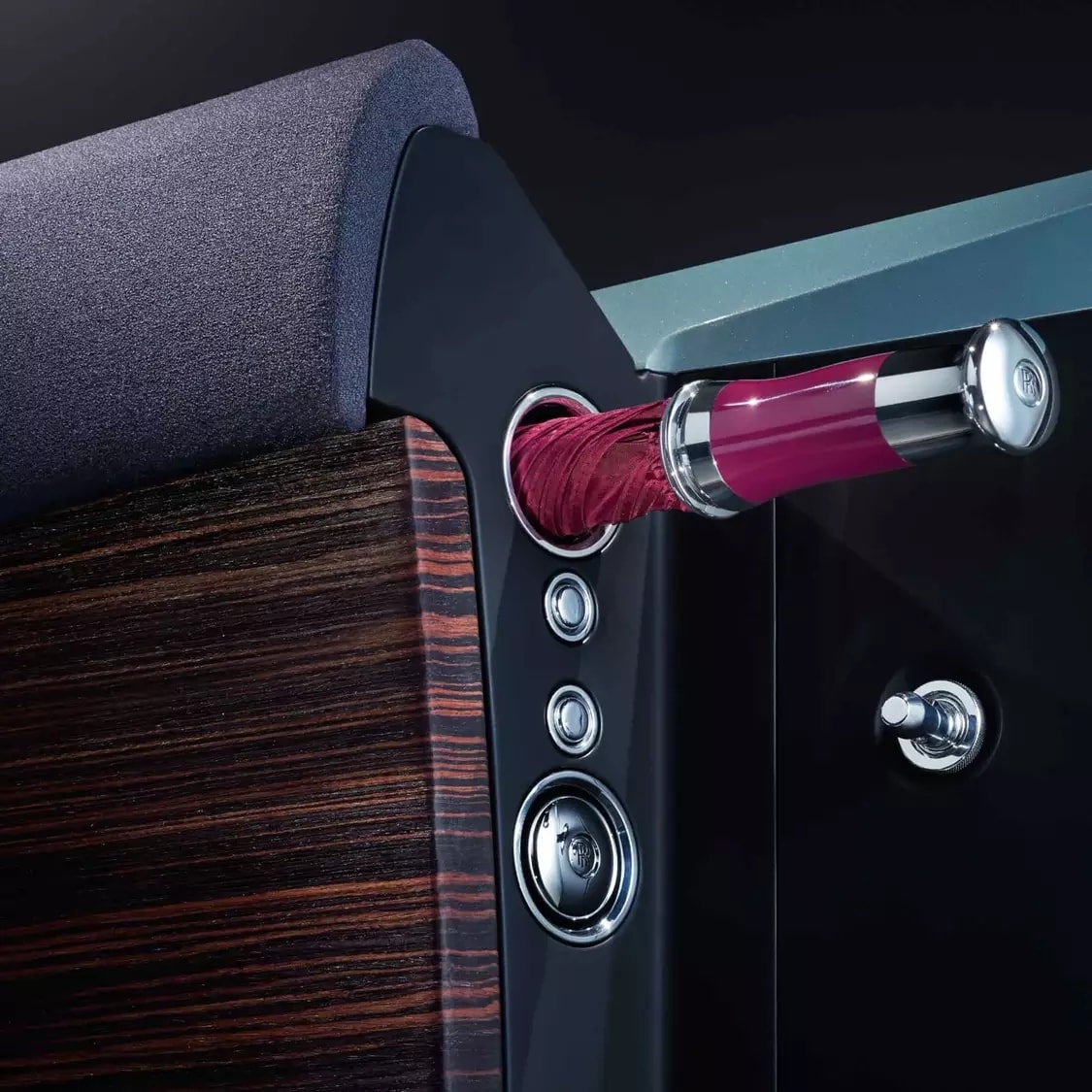 With demand for EVs on the rise, especially in the U.S and China, Rolls-Royce is ramping up efforts to bring a fully electrified Rolls-Royce to market in the not-too-distant future.
Nevertheless, the development of a revolutionary all-electric Rolls-Royce luxury car is an evolutionary process. Rolls-Royce plans to offer an update on the planned rollout of an all-new, all-electric Rolls-Royce model later this year. Until then, Rolls-Royce's incomparable Dawn Convertible or Ghost will just have to do.
Experience Our Powerful Lineup of New Rolls-Royce Motor Cars in Miami
Those who desire to obtain the pinnacle of luxury automotive achievement deserve nothing less than the ultimate VIP car-buying experience when visiting our Miami Rolls-Royce dealership, conveniently located at 2060 Biscayne Blvd. in Miami, FL. Our team of experienced sales experts will be delighted to introduce you to our exclusively curated collection of new and pre-owned Rolls-Royces at our Rolls-Royce dealership near Miami.