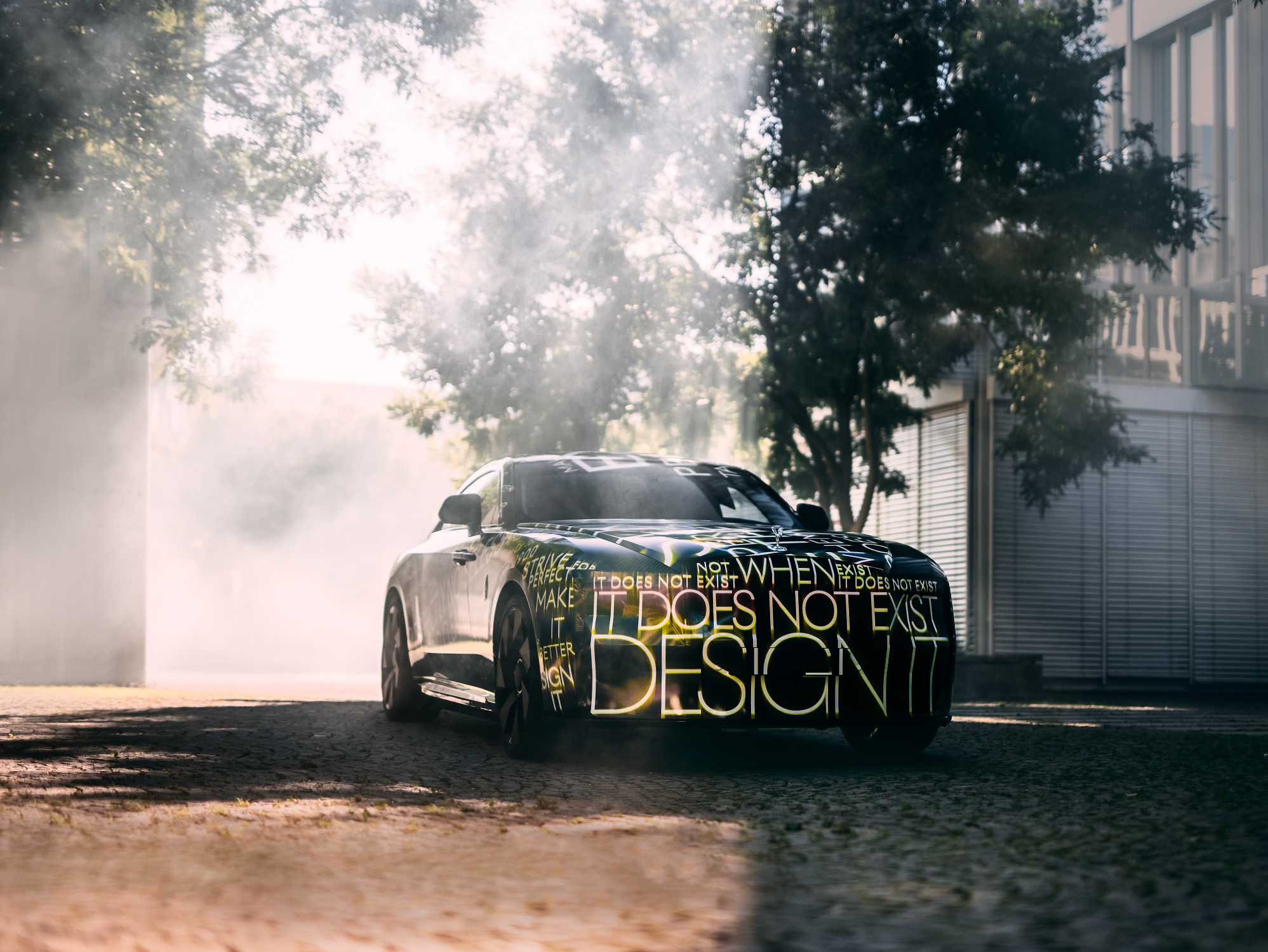 Forget the futuristic 103EX concept EV that Rolls-Royce announced a few months ago. These days, we're drooling over the upcoming all-new Rolls-Royce Spectre, the marquee's first-ever fully electric car. No, this is not a prototype – it's the real thing, and we're extremely excited to see how Rolls-Royce tackles the EV marketplace as they strive for 100% electrification by 2030.
Spectre details are sketchy as of now, but we have some connections in the Rolls-Royce world (who would have thunk?), and we simply can't keep secrets. Here's what our little birdy told us about the 2024 Spectre, Rolls-Royce's cool 2-door electric coupe:
Rolls-Royce's engineering and R&D teams are already hard at work developing the Spectre EV. Like any super-luxury vehicle Rolls-Royce develops, patience is a virtue – perfection comes at a price, you know – as every detail is double and triple checked, all before wheels even contact pavement. Once the quirks are worked out, the Spectre then begins its demanding global testing phase, which will cover 1.5 million on-road miles. That will essentially simulate about 400 years of use by an average Rolls-Royce owner.
We'll get to the point: expect a North American 2024 Rolls-Royce Spectre release date in late 2023.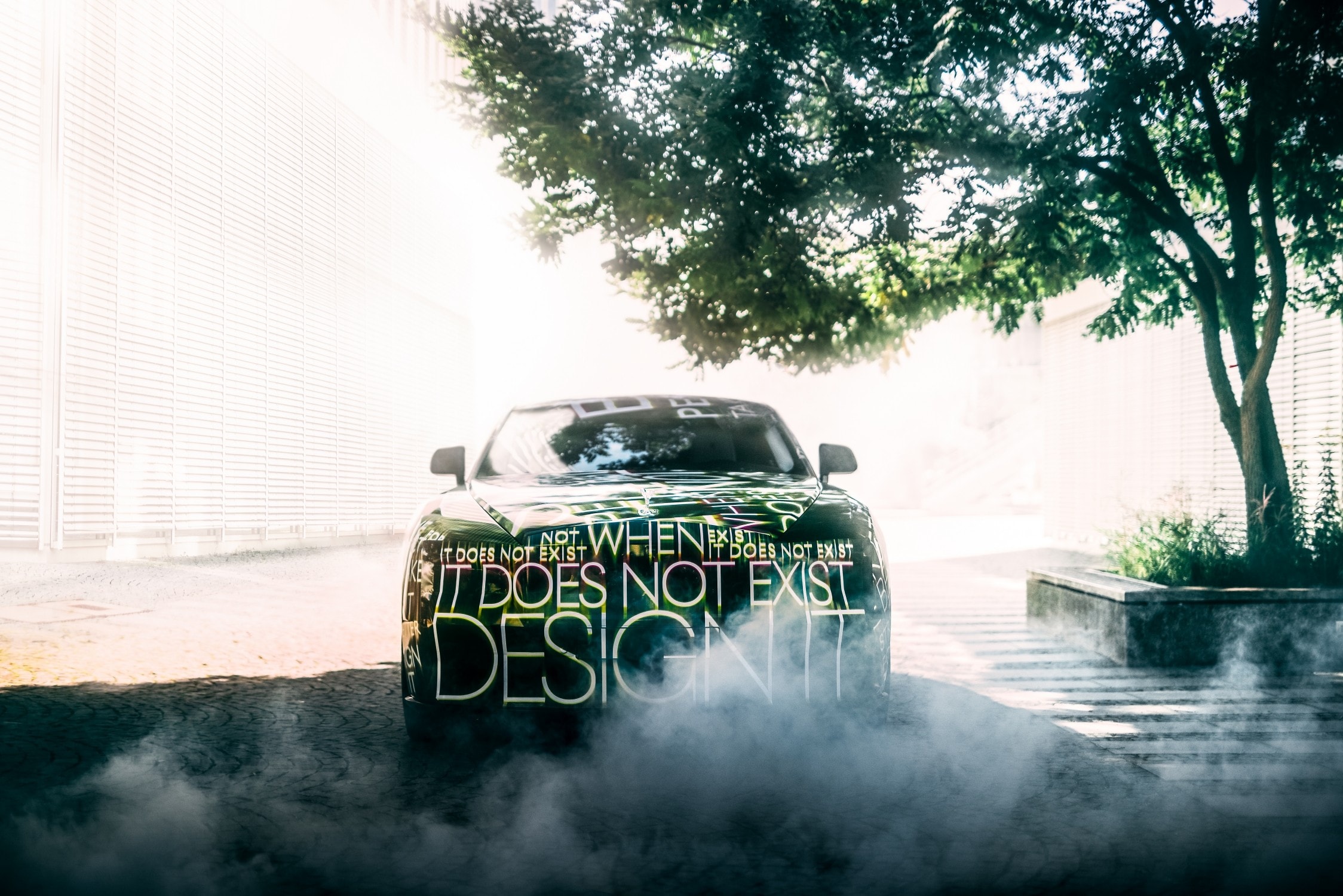 Built on the Same Architecture
Since 2017, Rolls-Royce vehicles, including the Phantom, Cullinan and Ghost, have been built on proprietary aluminum underpinnings. This modular Architecture of Luxury platform, which is exclusive to the Rolls-Royce brand, is being scaled to accommodate Spectre's unique EV demands. The result will undoubtedly be an exquisite driving experience and world-class dependability.
Sustainability is a very important aspect to Rolls-Royce, especially now. While past Rolls-Royce Motor Cars have been fitted with high-grade leather, the brand isn't afraid to expand their material offerings. With the Spectre, customers may be able to request the incorporation of not only vegan leather, but also other recycled materials throughout the cabin.
About 30% of all new Rolls-Royce Motor Cars are sold as Black Badge models. The powers that be would be foolish to dump the Black Badge line when releasing the 2024 Spectre. And, as we know, they are not fools; the company's CEO has clearly expressed an intent to keep the Black Badge option for the upcoming Rolls-Royce electric Spectre. Yay!
Although it's an entirely unique model, the Spectre looks eerily similar to the Rolls-Royce Wraith. That is fitting considering the 2024 Spectre has been rumored to take Warith's spot in the roster. While we adore the Wraith's exuberance and willingness to break a speed limit, we're ready for the Spectre to pump the excitement factor up a notch (or five).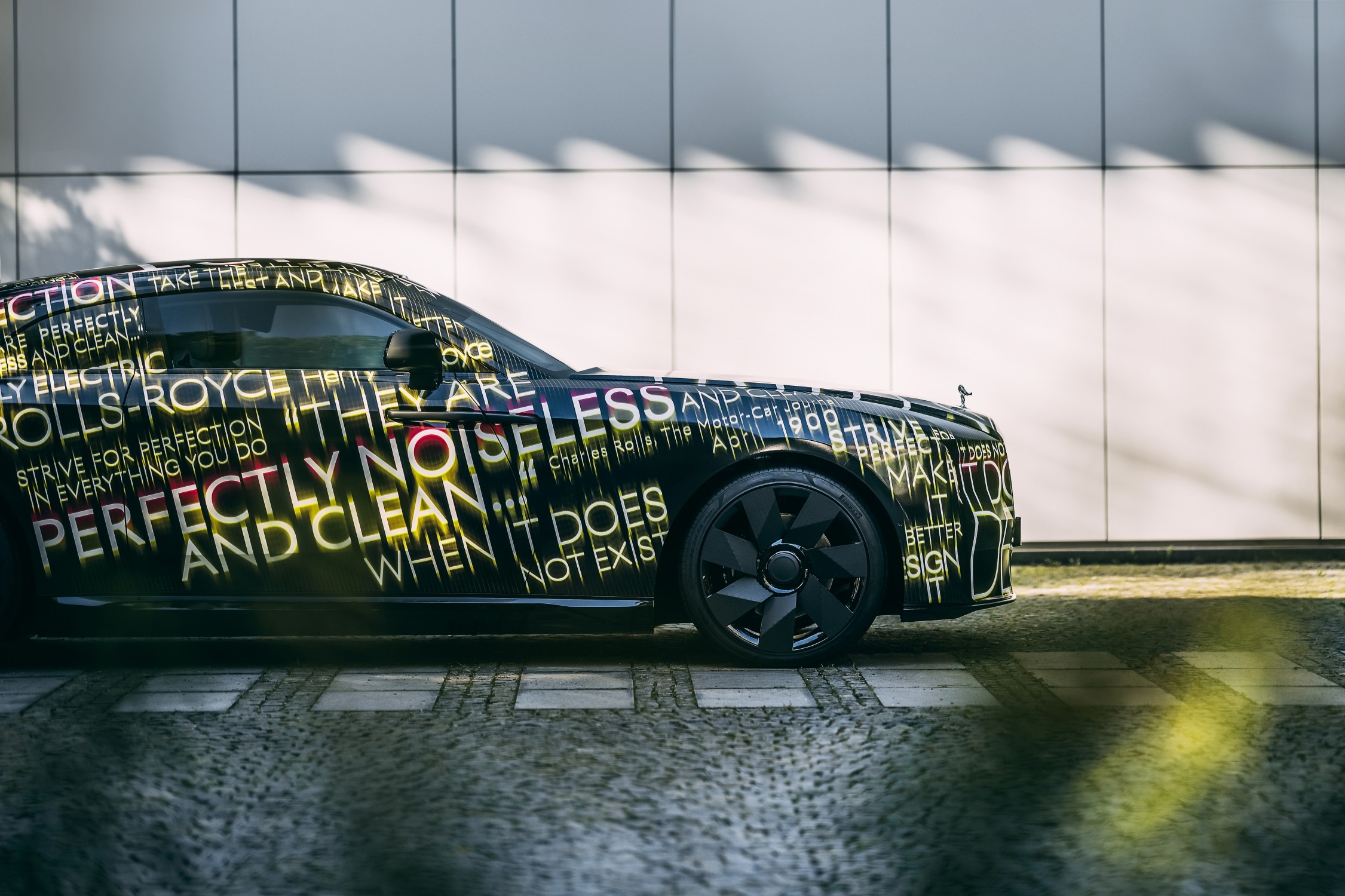 Pre-Order Your Rolls-Royce Spectre Early
If you're a proud Rolls-Royce owner, you'll want to become an early adopter of the marquee's first-generation electric vehicle. This two-door grand tourer is bound to be a collector's item decades from now.