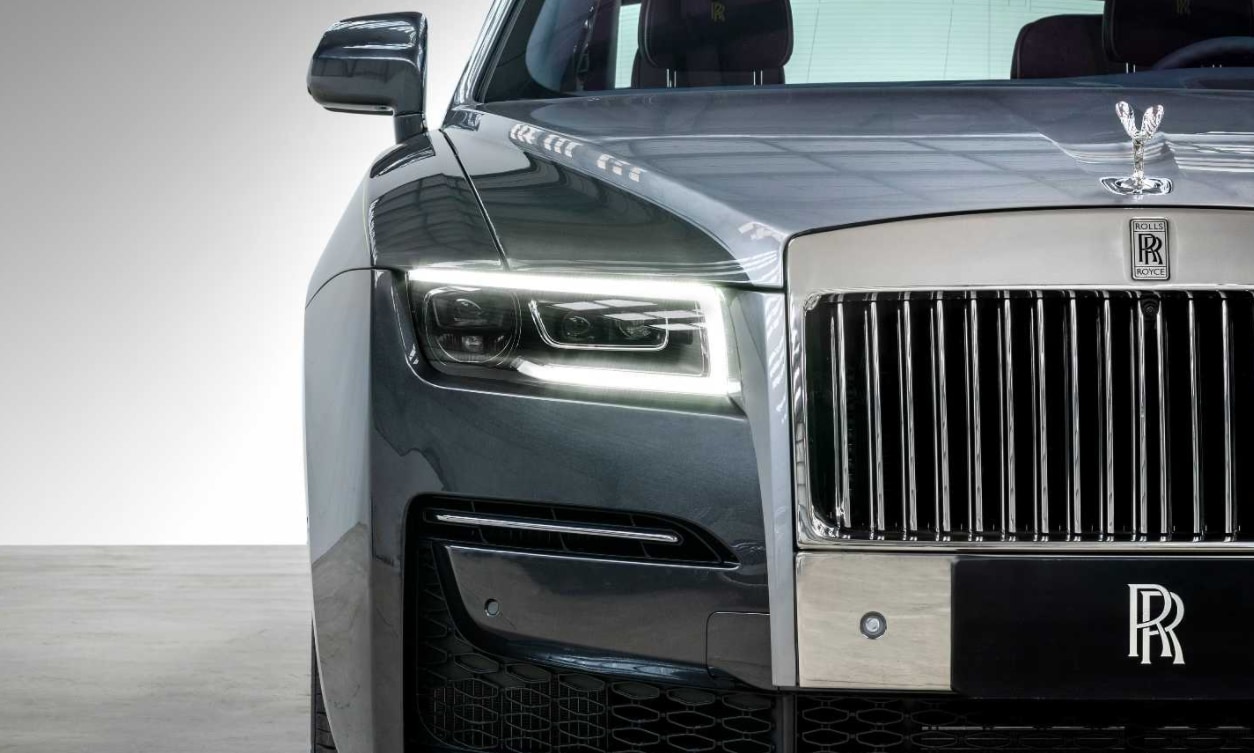 Just three years after the Wright Brothers took flight, the legendary 1906 Rolls-Royce Silver Ghost was hailed as the ultimate automotive achievement of its time. But, after you've built what was heralded as "the best car in the world," where do you go from there? The answer is Forward. Ever forward.
For Rolls-Royce Motor Cars, ever forward means always challenging the status quo. Never settle for anything less than perfection. Striving to inspire greatness in the smallest detail. Capturing the essence of beauty in motion. Daring to dream the impossible and then willing it into existence with innovation, creativity, and unsurpassed craftsmanship. That's why the new Rolls-Royce Ghost won the latest Luxury Car of the Year award.
Forged in the crucible of the nascent Industrial Revolution, the groundbreaking 1906 Silver Ghost would be but the first of many historic milestones for an automotive company founded by a fortuitous collaboration between a brilliant mechanical engineer and an ambitious entrepreneur with a knack for selling high-quality automobiles to London's elite.
But, then again, achieving historic milestones is nothing new to the folks at Rolls-Royce's Goodwood, England headquarters. Making history is indeed part of Rolls-Royce's DNA.
Ever forward. Ever faster.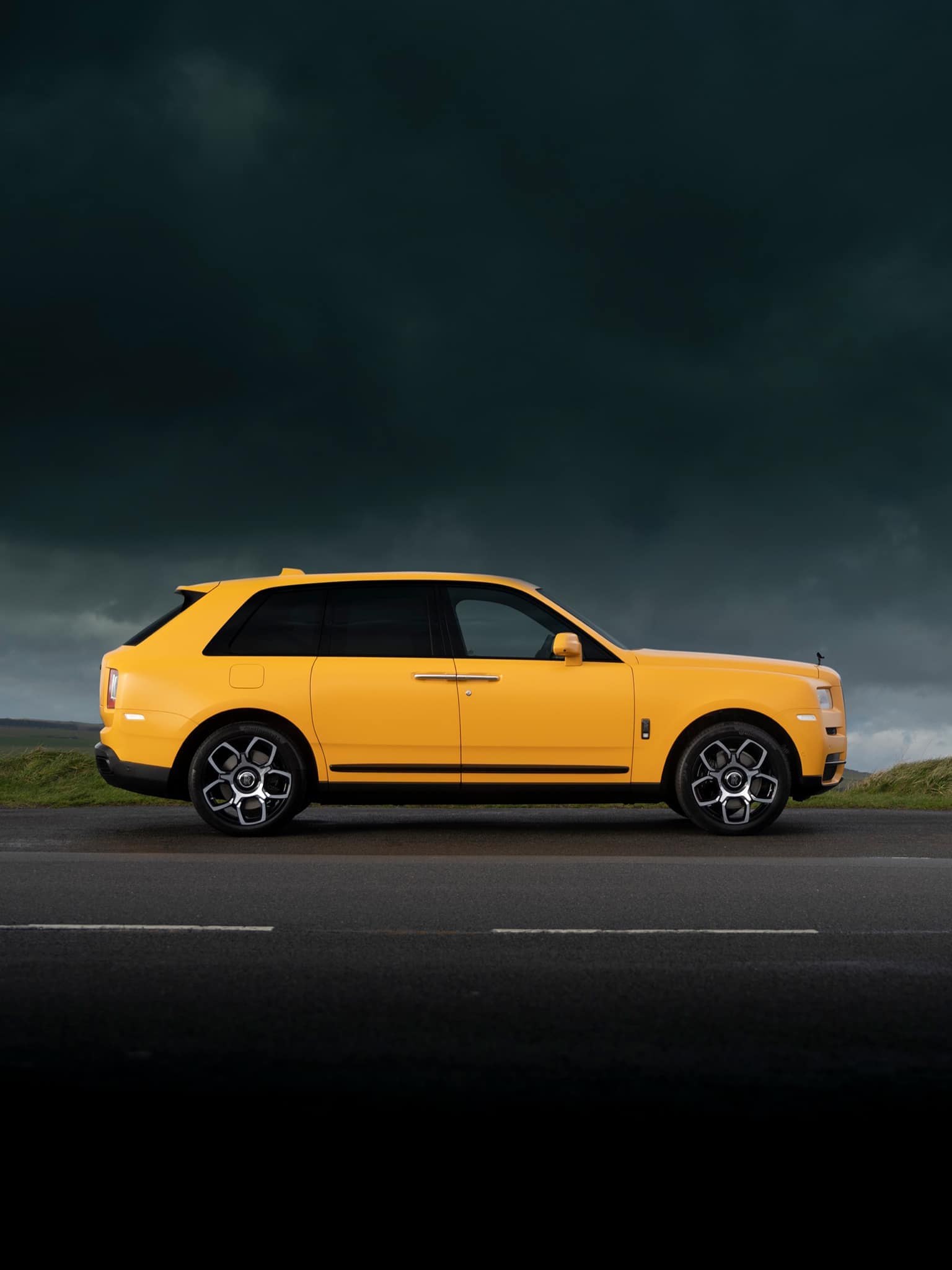 There was a time when "horsepower" was measured by the number of horses tethered to a carriage. Today, a prodigious 563-horsepower twin-turbo V-12 can launch a nearly three-ton superluxury Cullinan SUV from 0-60 mph in a scant 4.5 seconds. Might we add that the top-selling Cullinan also features a new motorized storage trunk underneath the luggage compartment that opens with a touch of a button?
While motivating the world's most luxurious SUV from 0-60 in a few seconds is certainly an important achievement, an even more significant milestone in Rolls-Royce's logbook of historic firsts occurred back in 1933 when Sir Malcolm Campbell achieved an astonishing 272.46 mph in the legendary Campbell-Railton "Blue Bird" which was powered by a blistering 2,300-hp, 36.7-liter Rolls-Royce V-12 engine. Two years later, in 1935, Sir Malcolm would shatter this mark by piloting the Blue Bird to an astonishing 301.33 mph on Utah's Bonneville Salt Flats.
Taking Milestones Higher Than Ever.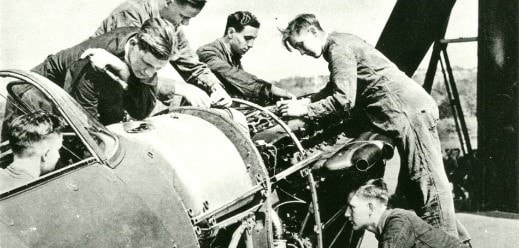 Not only did a Royce Eagle aircraft engine power the first flight from England to Australia in Vickers Vimy aircraft, but the 27-liter Rolls-Royce Spitfire Merlin V12 engine was also so powerful that its exhaust alone added 10 mph to the Spitfire's speed. An earlier version of this aerial powerplant established a new world airspeed record of over 400 mph in 1931. Indeed, the venerable Rolls-Royce Merlin engines in the legendary Hawker Hurricane and Supermarine Spitfire helped the Royal Air Force repulse the German Luftwaffe in the Battle of Britain, saving countless thousands of lives and helping turn the tide of war in the Allies' favor.
Today, Rolls-Royce aviation and marine engines power everything from commercial aircraft like Boeing's 787 Dreamline to U.S. Navy destroyers and U.S. Air Force fighters, setting milestone after milestone along the way.
Royal Seal of Approval.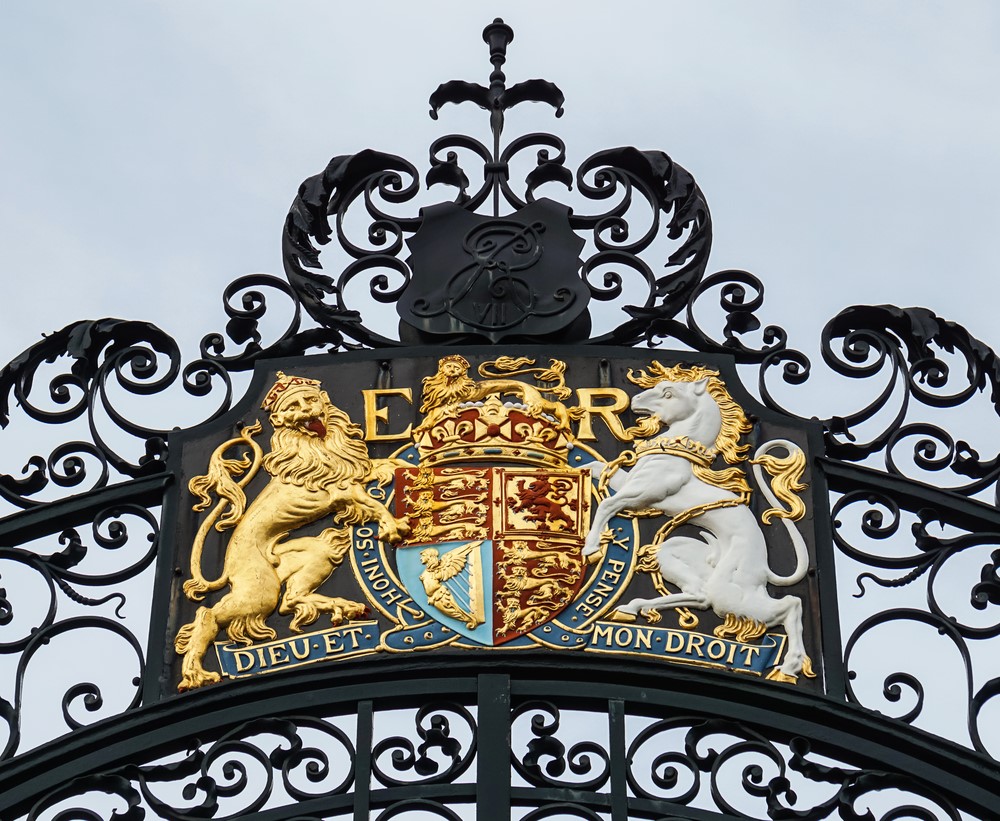 Throughout the 1930s and 1940s, hand-crafted Rolls-Royce automobiles became the luxury conveyances of choice for the world's rich and famous. But in 1950, Rolls-Royce received the ultimate compliment when the Royal Family selected Rolls-Royce as their preferred automobile manufacturer. The future Queen Elizabeth was the first to receive one of just 18 hand-built Rolls-Royce Phantom IVs which were made exclusively for the Royal Family and other heads of state. This bespoke Phantom IV also goes into the record books as one of the rarest Rolls-Royces ever made.
A Multi-Million Dollar Milestone.
The luxury automaker achieved another unique milestone when it created what is arguably the most expensive Rolls-Royce ever made. It's called the "Sweptail." Created for an unnamed billionaire client, the singular, bespoke Sweptail took an astonishing five years to build and cost a mind-boggling $13 million.
Unmatched Hand-Crafted Quality.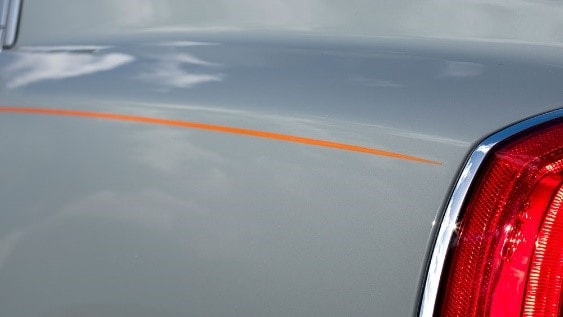 If you want to know why Rolls-Royce continues to earn its reputation as a builder of "the best cars in the world," the answer is surprisingly simple. No other luxury automaker on the planet takes the steps to hand-craft luxury automobiles with such zealous attention to detail.
Take pinstripes, for example. These decorative lines along the Rolls-Royce's flanks aren't left to some mass-production technique. Quite the opposite, in fact. Just ask Mark Court. You see, for the past 17 years, he is the one person who meticulously paints the pinstripes onto each Rolls-Royce at the automaker's Goodwood plant. He uses a special, quick-drying paint, so there's zero room for error. One man. One job. That's what we call a commitment to perfection.
The Best Sales Quarter – Ever.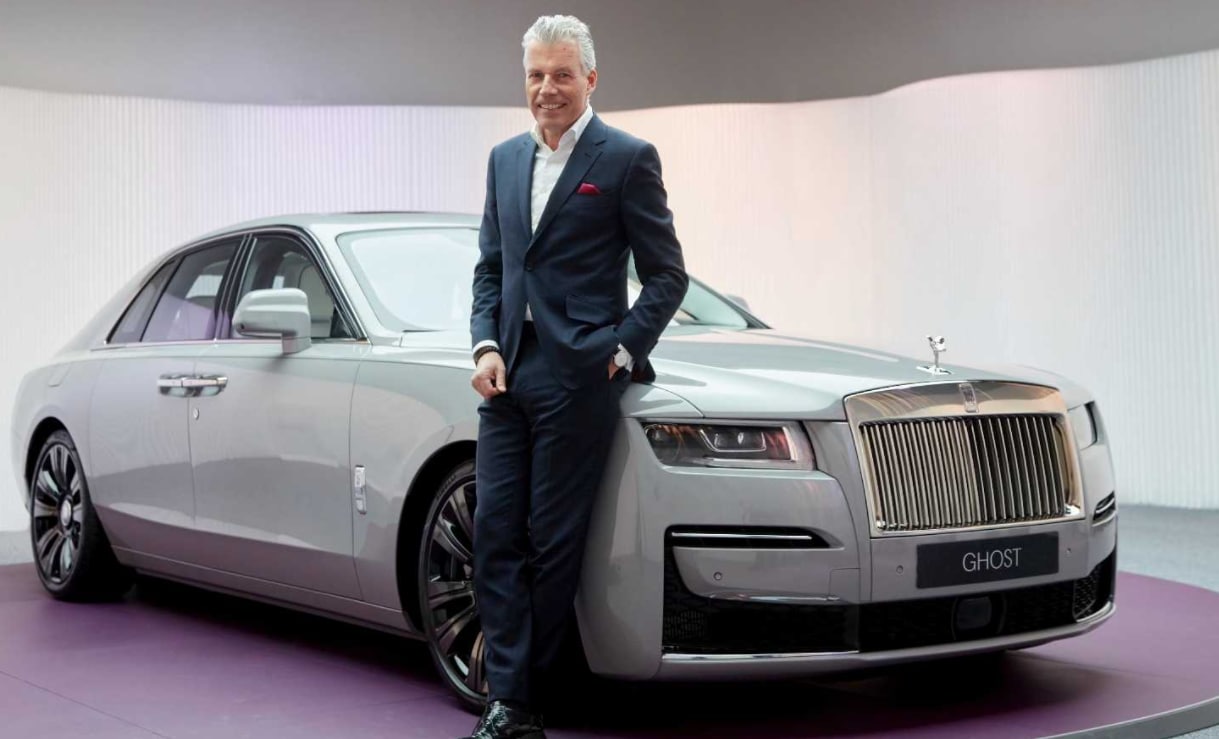 Achieving milestones such as these continue to shape the history, character, culture, and fortunes of a luxury automotive brand known around the world by the double "R" logo and gleaming "Spirit of Ecstasy" ornament that, together, symbolize nothing less than "the best car in the world."
But there is one recent milestone that we are particularly proud of. It's a milestone that truly validates Rolls-Royce as the builder of the world's best luxury automobiles. Period.
Were they alive today, Mr. Henry Royce and Mr. Charles Rolls would no doubt be pleased to hear that, despite stiff economic headwinds brought about by an unprecedented global pandemic, Rolls-Royce Motor Cars achieved the highest-ever first-quarter sales results in the marque's 116-year history. In the first three months of 2021, the company delivered 1,380 luxury Rolls-Royce motor cars, a remarkable 62% increase over last year's sales figures during the same period.
Sales growth was seen in all markets, especially China, Asia-Pacific, and the United States. Leading the way are the new Phantom, Ghost, and Cullinan models, with bespoke commissions also at record levels.
"We have every reason to be optimistic for the remainder of 2021," stated Torsten Müller-Ötvös, CEO of Rolls-Royce Motor Cars.
"The Best Cars in the World" Await You at Rolls-Royce Motor Cars Miami.
From the legendary 1906 six-cylinder Silver Ghost, once hailed as "the best car in the world," to the groundbreaking Cullinan ultra-lux SUV, the storied Rolls-Royce marque continues to set the standard as the pinnacle of luxury automotive achievement to which all other automakers aspire.
At Rolls-Royce Motor Cars Miami, we are honored to offer South Florida's discriminating luxury-car buyers our expertly curated collection of magnificent Rolls-Royce automobiles. These include the incomparable Rolls-Royce Wraith for sale in South Florida or the supremely spacious and extraordinarily versatile superluxury 2020 Cullinan SUV for sale near Miami.
Through Rolls-Royce Bespoke, we can help you create a unique, hand-made luxury automotive work of art, crafted to your personal specifications.
Contact our Miami Rolls-Royce dealership today at 786-577-5217 and find out how you can become the proud owner of "the best car in the world."