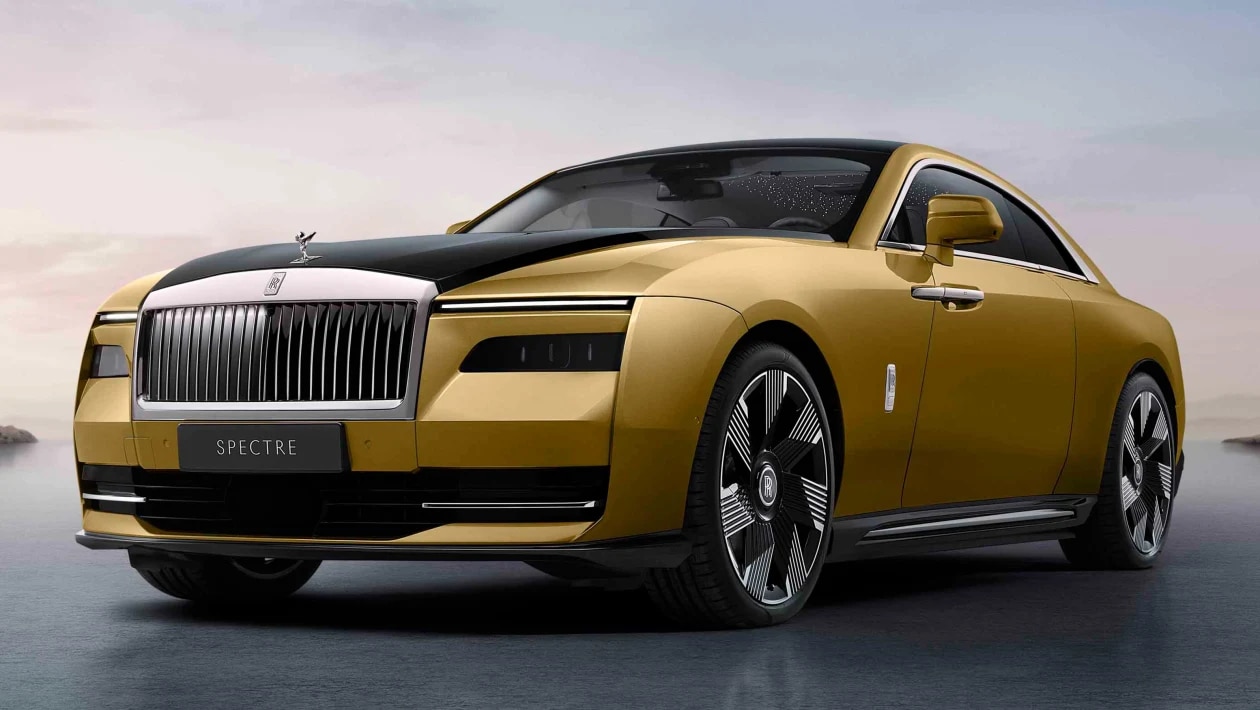 Rolls-Royce has been an innovative marvel within the luxury auto industry for more than a century—
read all about the brand's historic milestones here
—and they're continuing that trend with their all-new, all-
electric
Rolls-Royce Spectre.
Announced late in 2021, the Spectre electric car has dominated the spotlight ever since, garnering oohs and aahs from Rolls-Royce and EV aficionados far and wide. (Ditto for the Rolls-Royce 102EX, although it's more of a concept EV rather than a practical one.) Yet there's one question that's been on everyone's mind since the electric coupe's sneak peek: When is the Rolls-Royce Spectre release date?
Officially debuted in October 2022, the first-ever Rolls-Royce EV is expected to find its way to customers' homes by the end of 2023. And with it, Spectre owners will receive the keys to the most efficient, most bombastically stylish, and perhaps even the fastest Rolls-Royce ever created.
"Spectre is more than a motor car. It is a statement of intent and a symbol of a bright, bold future as Rolls-Royce progresses into an all-electric era."
More Than a Luxury Fastback Coupe
As a replacement for the Phantom Coupe, which has been MIA from the roster of new Rolls-Royce automobiles since 2015-2016, the electric Spectre is a sight for sore eyes. But just because it's an official coupe, doesn't mean it's small. In fact, with a full-sized cabin fit to seat 4, the Spectre is quite a behemoth by typical coupe standards.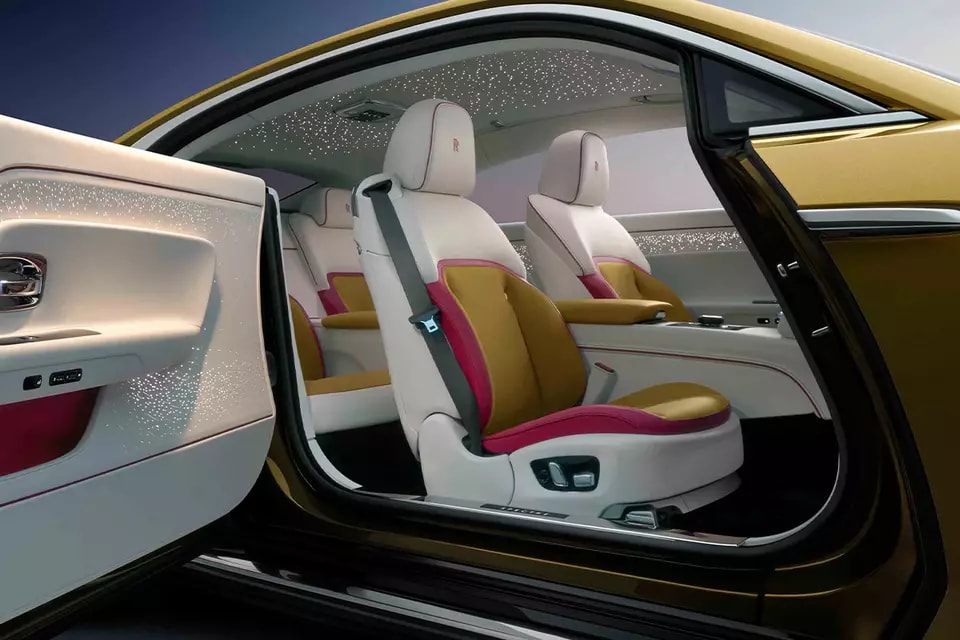 The new Spectre is approximately 6.5 feet wide, fitted with large 23-inch wheels—the brand's biggest wheels in nearly a century—and has the widest front grille ever bolted onto a Rolls-Royce. That aerodynamic, polished stainless-steel Pantheon grille sits flush against the front end, granting this Rolls-Royce an unprecedented drag coefficient of just 0.25cd. It's further emphasized by chromium-enveloped daylight-running headlight lamps and a unique 22-LED illumination feature. With a special Planar suspension system—it decouples anti-roll bars to prevent rocking motions—and the largest single-body panel ever produced on a Rolls-Royce, it's safe to say that Spectre is not just the best luxury EV you can buy, but it's also unofficially a racing yacht on wheels.
Spectre's cabin is equally non-coupe-like and impressive. As the most technologically advanced Rolls-Royce ever made, the upcoming Spectre EV includes several brand-firsts and bespoke features, including:
Starlight Doors
Nearly 4,800 illuminated 'stars' can be found on the rear-hinged coach doors, which can also be commissioned with backdrops of wood Canadel Panelling. Of course, there are also Rolls-Royce umbrella hiding spots within the driver's doors.
Illuminated Fascia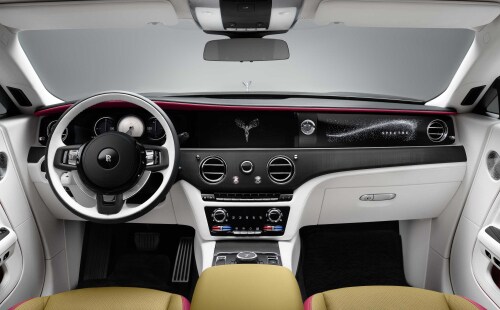 After 2 years of development, Spectre's supreme illuminated fascia has arrived, bringing with it clusters of over 5,500 stars located all along the passenger-side dashboard. When the vehicle isn't turned on, those stars vanish; but once you hit the ignition, the Rolls-Royce galaxy comes roaring to life.
SPIRIT Car Functions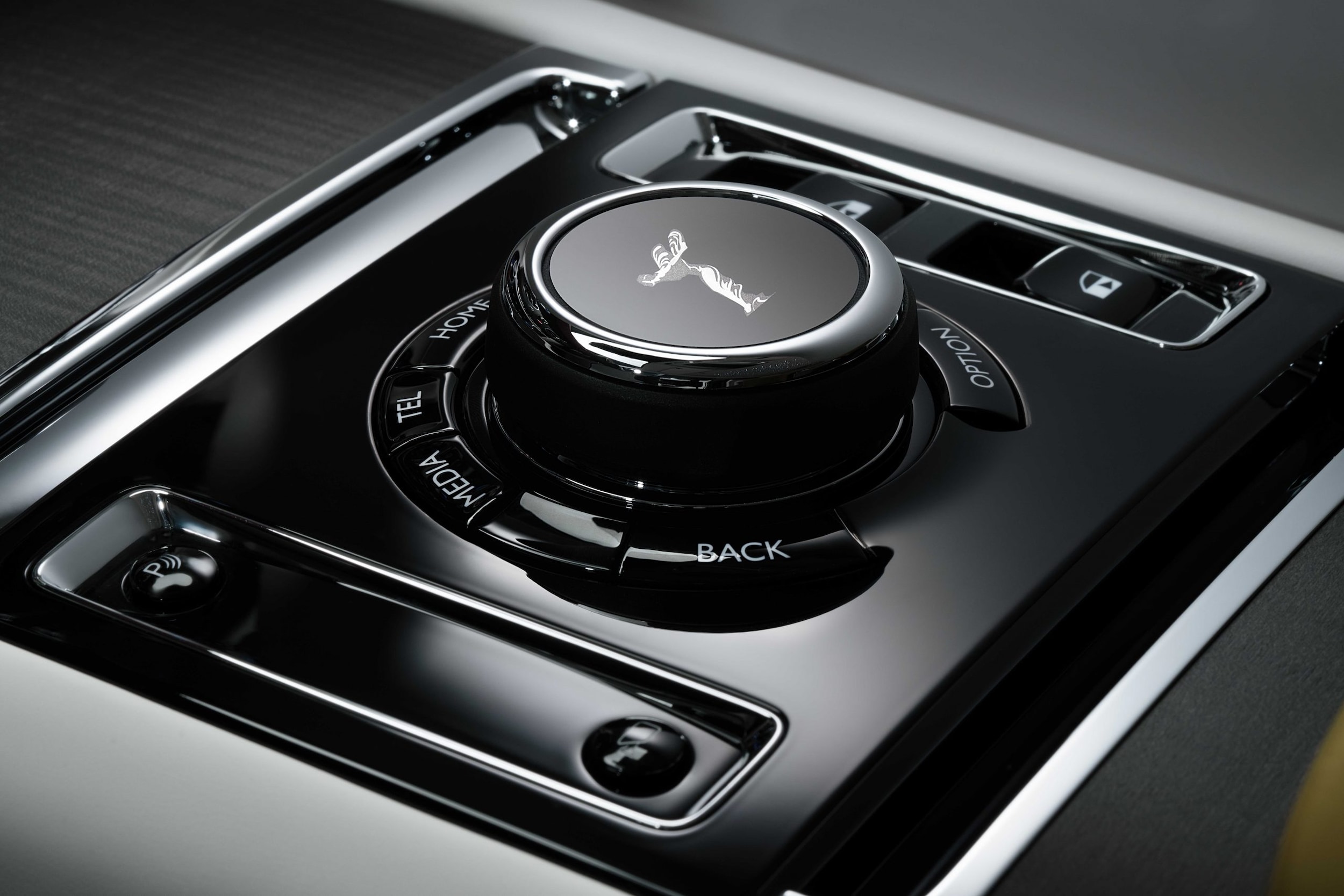 Completely redesigned for the pending electric Rolls-Royce future, the brand's extraordinary digital architecture of luxury, SPIRIT, now seamlessly integrates with the marque's Whispers application, allowing owners to remotely interact with their Spectre, in addition to many other
bespoke options
.
The bold, new all-electric era begins with Rolls-Royce's revolutionary Decentralized Intelligence framework, which allows for "free and direct exchange of information between more than 1,000 vehicle functions." What's that mean? Mum's the word as of December 2022, but the fact of the matter is, Spectre will be the most "connected" luxury car in the brand's already glorious history.
The Elephant in the Room: Spectre's Driving Range
When it comes to the EV revolution, perhaps the biggest ownership hindrance is range. But did you know the average American only drives about
200-250 miles a week
? Rolls-Royce Spectre doesn't relegate its owners to the public city streets thanks to its estimated 323-mile driving range. It also offers approximately 660 lb-ft of instant torque, putting it in "4.4-second 0-60 mph" territory.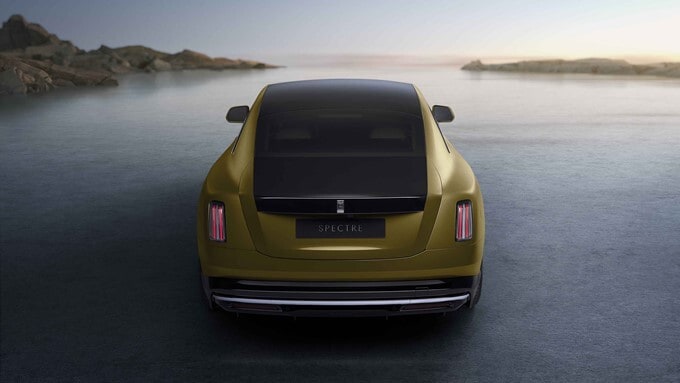 Still wondering if you should own an EV
? The pros far outweigh the cons, and with Rolls-Royce announcing it will only sell new electric luxury vehicles by 2023—with many other luxury and non-luxury auto brands following suit—now's the time to jump on the EV train before it departs from the station.
Contact
our
Rolls-Royce dealership near Aventura
at (786) 577-5217 to find out how you can
buy or lease a Spectre in Miami, FL
.