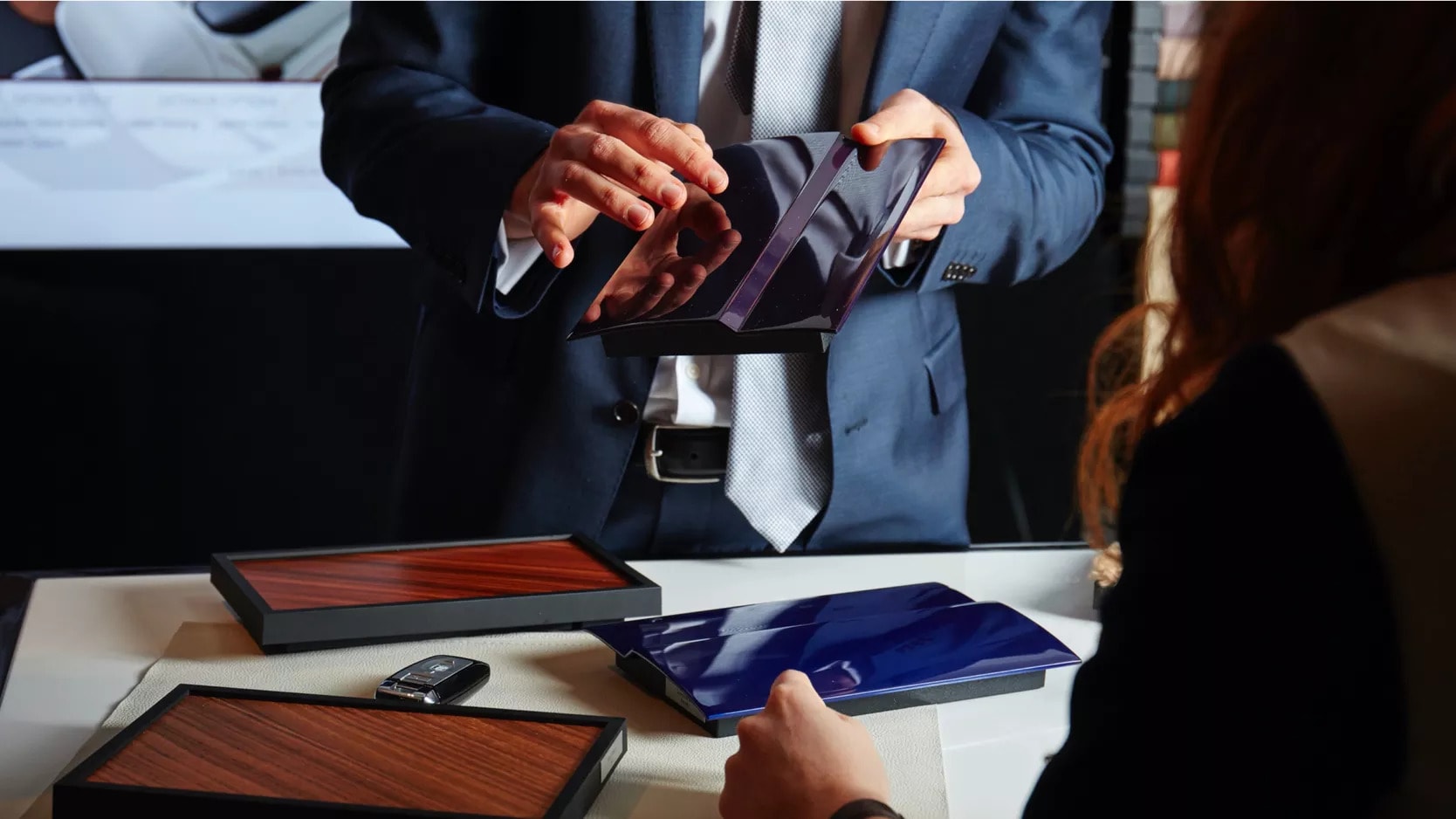 It's difficult to decide between buying, financing or leasing a new vehicle, let alone a supercar like a Rolls-Royce Phantom. Like every major purchase, your choice will depend on you -- your lifestyle, your desires, your finances.
How much money can you put in as a down payment? Do you drive more or less than 12,000 miles per year? Are you interested in customizing your luxury vehicle? The answers to these types of "buy vs. lease" questions will help you determine if you're best suited as a Rolls-Royce owner or a lessee.
So, which will it be? Let's compare the advantages and disadvantages of both options.
Leasing: Pros & Cons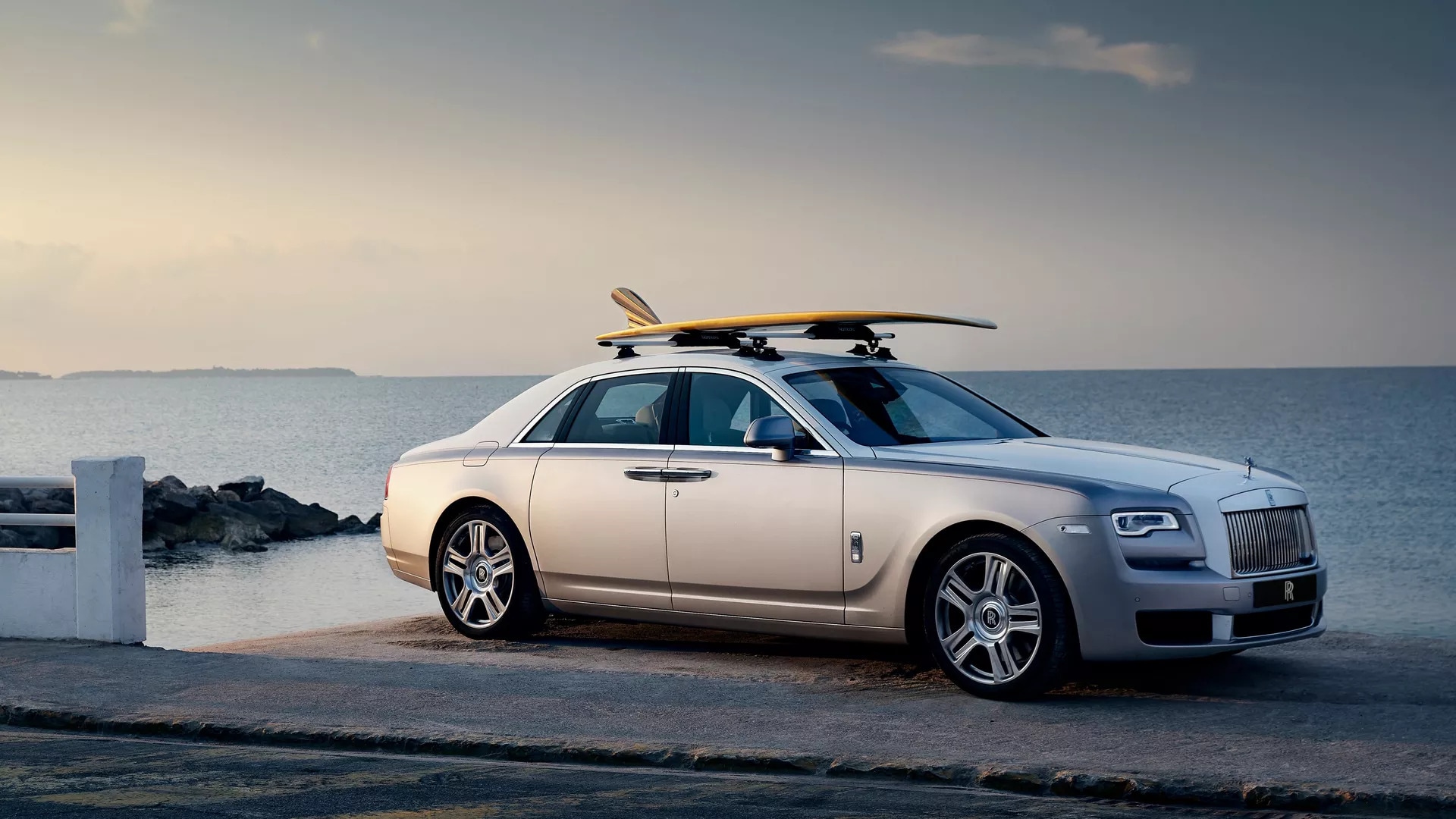 Generally speaking, it's more financially sound to purchase a vehicle. However, when you're dealing with the best luxury car brands, like Rolls-Royce, Bentley or Cadillac, many experts believe that it may be more prudent to lease top-end cars. (In fact, as many as 40% of Rolls-Royce shoppers lease.)
Why? Unless the model is a rare one-off or collector's car, such as the upcoming Spectre EV, it's likely to depreciate in value significantly within just a few years. That depreciation can easily total up to six figures in just 36 months—in some cases, that's more than the additional costs associated with leasing an ultraluxury vehicle, long-term.
Some additional pros and cons of leasing a car include the following:
| | |
| --- | --- |
| Pros | Cons |
| Lowest monthly car payments. | Monthly payments go on forever if you continue leasing. |
| Usually covered by a full manufacturer warranty for the length of your lease. | Car insurance costs will remain high if you continue leasing. |
| You'll always have access to the newest automotive technology. | No ownership = no equity. |
| You always know the buyout price and, in effect, the estimated amount of depreciation at the end of your lease. There's no risk of being "upside down" on a loan. | Leases include mileage, wear-and-tear and customization restrictions; if you don't stick to the terms, you'll be charged overage fees. |
| Conveniently return the lease and walk away, purchase/finance another vehicle, or re-lease (be sure to ask about Lease Loyalty programs). | Cannot terminate a vehicle lease early unless you meet certain criteria or pay a termination fee. |
| Drive the vehicle during its most worry-free years, so you shouldn't have to pay extra for large repairs, replacements, or service. | Lease lengths are usually only 2 or 3 years, with options to extend that lease for a short time. |
| Nervous about being in an accident? GAP insurance coverage may be included. (Consult with a Rolls-Royce dealer near you.) | Never a true "owner." |
| You can purchase the vehicle at its preset buyout price instead of returning it. | Repairs and maintenance must be performed by an authorized dealer or service center; if not, you may be breaching your contract. |
| Easier to secure low down payments, or even $0 down leases. | |
| May be eligible for a tax write-off (if you use your Rolls-Royce lease for business). | |
| Can save lots of money on sales tax. | |
| You can still special-order a bespoke Rolls-Royce, like a Phantom with a privacy suite. | |
| You have a set date ("lease-end") to buy or lease a new luxurious toy. Treat yourself! | |
Leasing a car makes lots of sense if you:
Want a lower monthly payment
Dislike the idea of having to sell a vehicle
Don't drive more than 12,000 miles per year
Like having the newest tech and safety features
Want more than the base trim
Can take great care of the vehicle (read our Rolls-Royce car care tips)
Need a reliable vehicle that is always covered by a warranty
Buying: Pros & Cons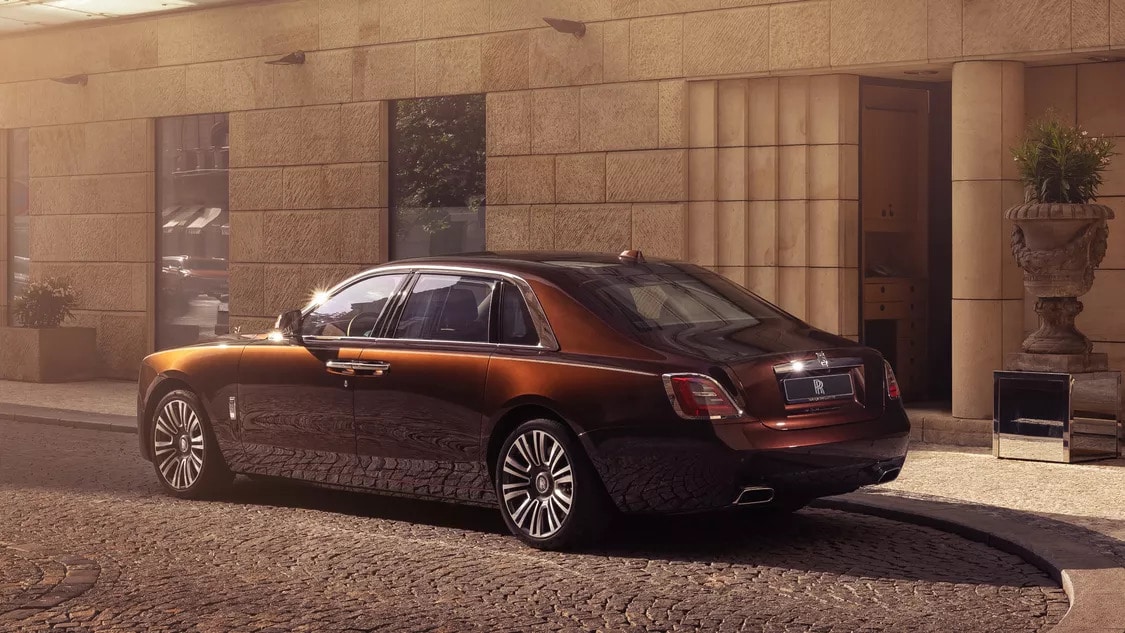 If you're seriously considering owning a Rolls-Royce or any other type of exotic car, you can probably afford to buy. That doesn't mean it's financially advantageous, however. There are numerous reasons why one should and shouldn't finance or pay cash for a vehicle, Rolls-Royce or otherwise, including the following:
| | |
| --- | --- |
| Pros | Cons |
| You own the vehicle and get to sell or trade it in whenever you'd like. | Most importantly, when you purchase any vehicle, you absorb all depreciation costs, which could make you "upside down" on a loan. |
| After paying off the loan, monthly payments are zero. (Click here to calculate your finance payments.) | In the short term (3-5 years), monthly auto loan payments are typically higher than a lease. |
| With every loan payment, you have built-in equity (minus depreciation). | You must deal with selling or trading in your vehicle. |
| No mileage, customization or wear-and-tear restrictions. | You pay sales tax on the full cost of the vehicle. |
| Car insurance may eventually be lower. (This will vary by make, model, etc.) | The new vehicle warranty will eventually expire. |
| Refinancing is available, which can save you some money in certain situations. | You must perform all service, repairs and replace parts as needed. |
| Options for "Select-Balloon" financing, which includes flexible end-of-term options. Discuss with your luxury car dealer for details. | It's usually recommended that you make a large down payment (20%) to finance or purchase a new car. |
| | Auto loan interest rates can be high. (Fill out a finance application to see your APR.) |
In all, choosing to purchase or finance a new luxury vehicle may make the most sense if you:
Drive more than 12,000 miles per year
Have enough cash saved to make a substantial down payment (20% or more)
Customize your vehicles
Want to keep your vehicle for more than 3 years
Can afford higher monthly loan payments for the first 5+ years
Are able to pay for future repairs out of pocket

Ready to Lease or Buy a Foreign Luxury Car in South Florida?
Welcome to Rolls-Royce Motor Cars Miami, your official Rolls-Royce dealer serving South Florida. Whether you want to finance or lease, come speak with our salespeople to learn more about your options. We'll help you build and customize your Rolls-Royceand finance or lease terms, then keep you updated as your vehicle makes its way through the Bespoke process. That way, the moment it's shipped, you'll be able to count down the days until you can grab its keys.
Contact our team at (786) 577-5217 to start the paperwork, take a test drive, and get to know how it all works.