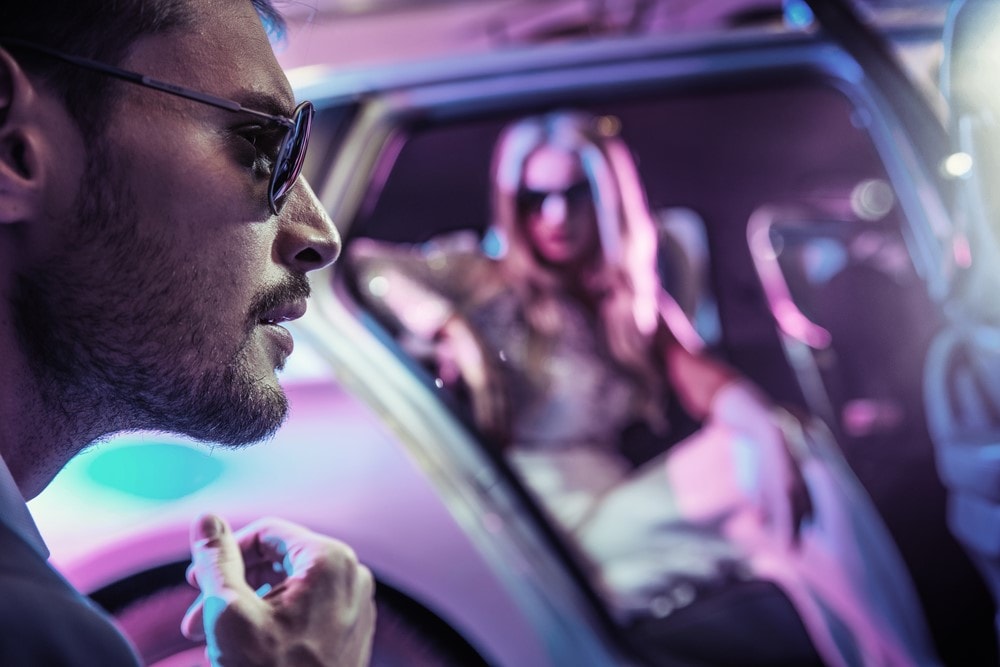 Wondering what your favorite celeb or
public figure is driving these days
? (Hint: It's probably a Rolls-Royce something-or-other.)
From singers and artists to professional athletes and celebrity entrepreneurs, owners of Rolls-Royce vehicles aren't your everyday people. They're the gala attendees, the targets of paparazzi, the influencers of today's trends. They don't buy $399 dining room tables at IKEA; their furniture is commissioned by oddly named Italian woodworkers, like Giusepe Italianoman. Face tattoos don't negatively impact their careers.
These are the most interesting people – and their uber-interesting luxury vehicles – in the world.
Jay-Z and Beyonce's Car: A Rolls-Royce Boat Tail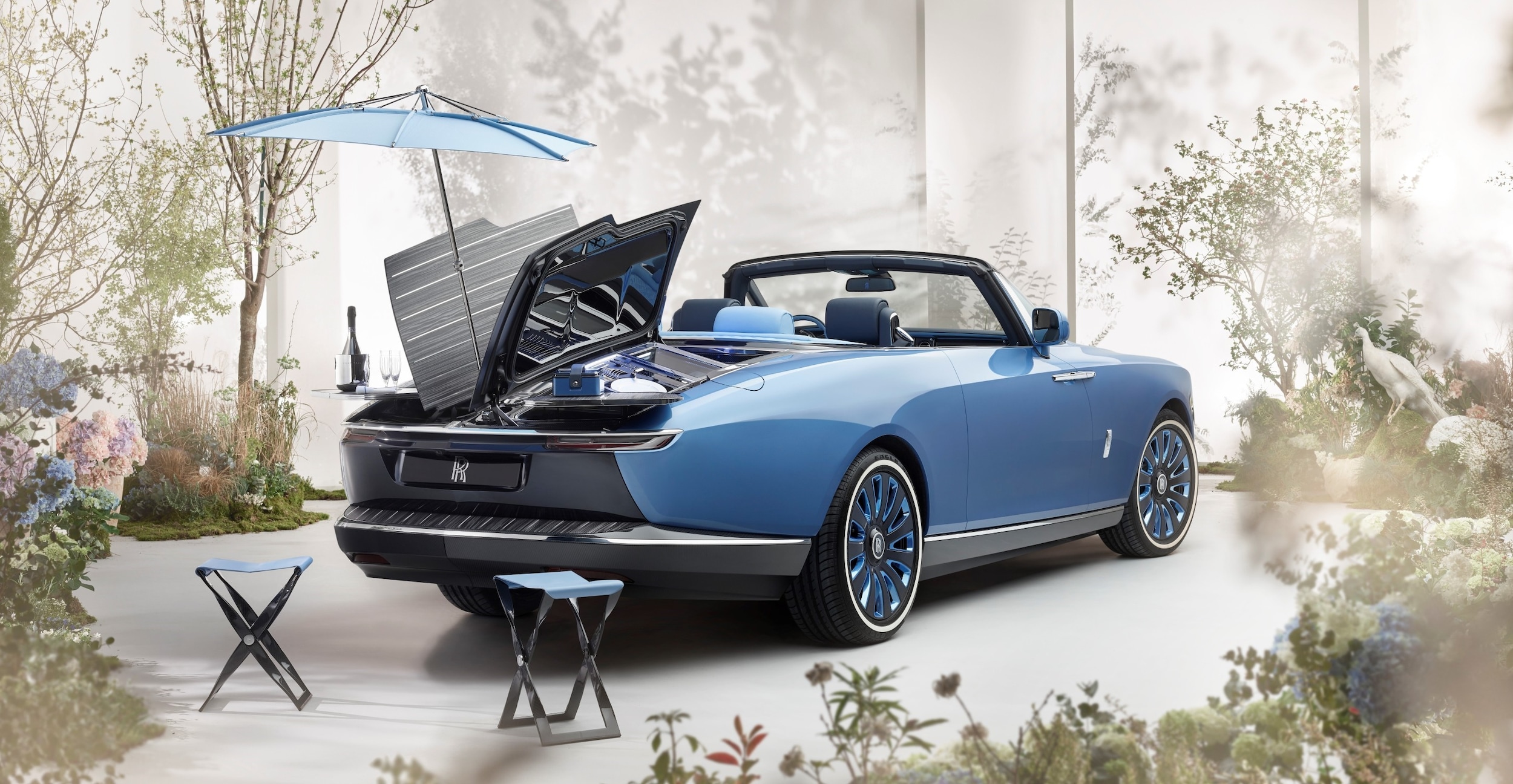 Rumor has it
that this custom-built blue Rolls-Royce convertible, which is valued at over $28 million, was commissioned by none other than The Queen and her hip-hop mogul partner, Jay-Z. If true, the celebrity couple would be in the record books for purchasing the most expensive new car in history.
That $28-mil went the distance, too, as this Rolls-Royce Boat Tail drop-top is without a doubt one of a kind. Themed nautically – Jay-Z and yachts are becoming synonymous these days – the Boat Tail features a gorgeous Azure Blue exterior, detachable carbon-fiber roof, fold-out cocktail tables with matching chairs, and even a premium picnicking set.
Inside, opulence reigns supreme. We're talking about blemish-free metallic-blue leather upholstery sourced from "stress-free" Bavarian cows, black Caleidolegno open-pore wood veneer, a Guilloché-styled instrument panel, and a rear bottle chiller for champagne-like Armand de Brignac. The dashboard even features removable His and Her watches that act as the cabriolet's clock. Fancy!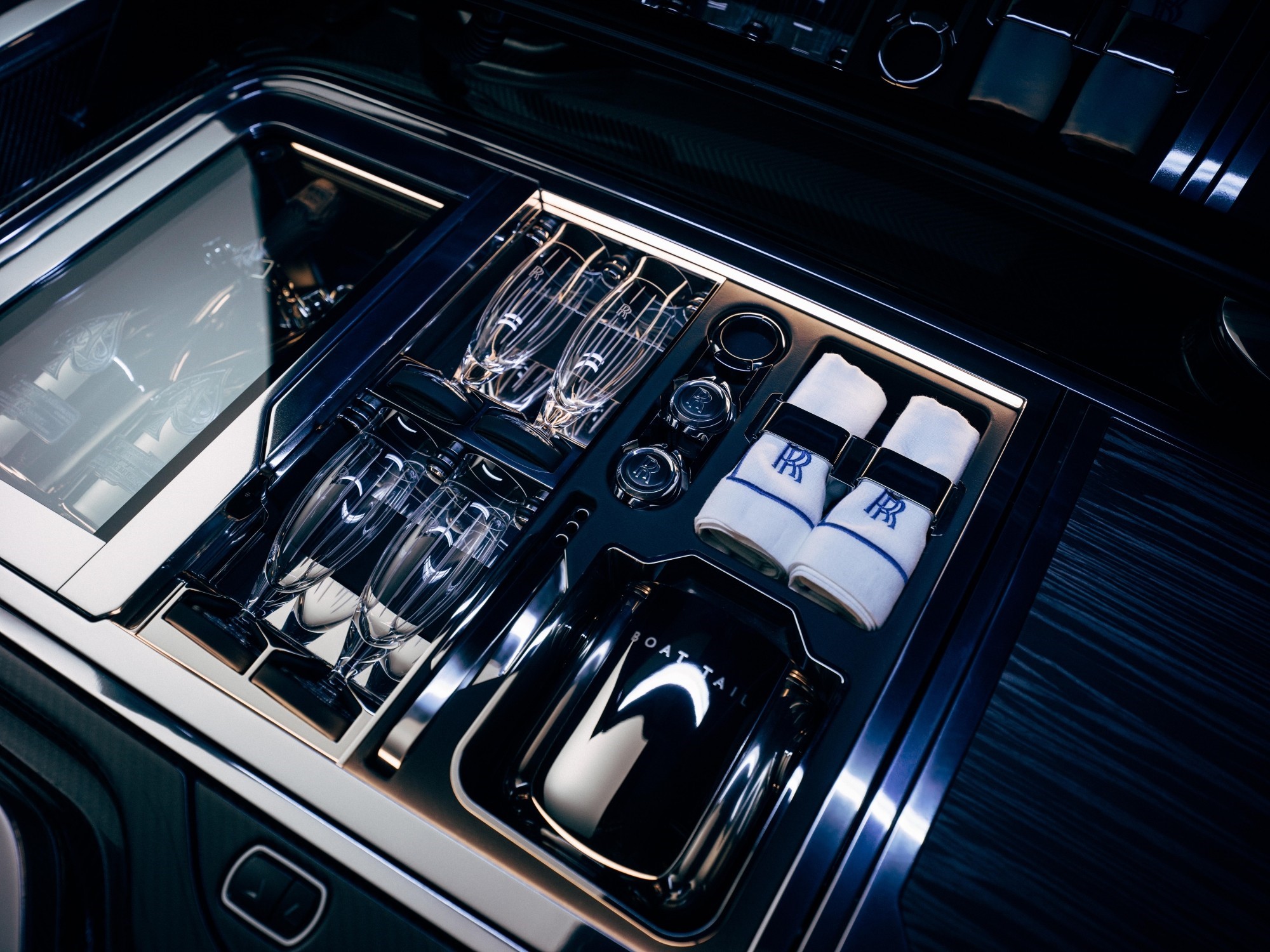 In total, designing and producing this custom Rolls-Royce took all of 8 months.
(Note: There's been no confirmation that this is Jay-Z and Beyonce's car. For more details, read the full official press release about the Rolls-Royce coachbuilt Boat Tail.)
Kylie Jenner's Rolls-Royce Cullinan
Personalized specifically for Miss Jenner, this
new Cullinan SUV
– which she dubbed her "mom car" – features a glossy black finish and a plush bubblegum-pink interior. While this is not Kylie's first Rolls-Royce, it's certainly one of the brightest. Even the steering wheel is crafted with pink leather! The thousands of fiber-optic LED lights within its Starlight Headliner only add to that allure.
https://www.instagram.com/p/CE79VzdHgG2/
To celebrate her motherhood to tot Stormi, Kylie customized her Rolls-Royce with a bespoke engraved placard ("Stormi's Mom") on the driver's door, as well as a special booster seat in back.
Nicki Minaj also has a Coachbuilt Rolls-Royce Cullinan, complete with a bright pink exterior paint color, Valentine's-esque red leather seats and a matching pink Starlight Headliner:
No matter if you're on Team Minaj or Team Jenner, you have to admit that these Rolls-Royce "Barbie-mobiles" are certified fresh and perfect SUVs for Miami livin'.
Antonio Brown's Metallic Gray Cullinan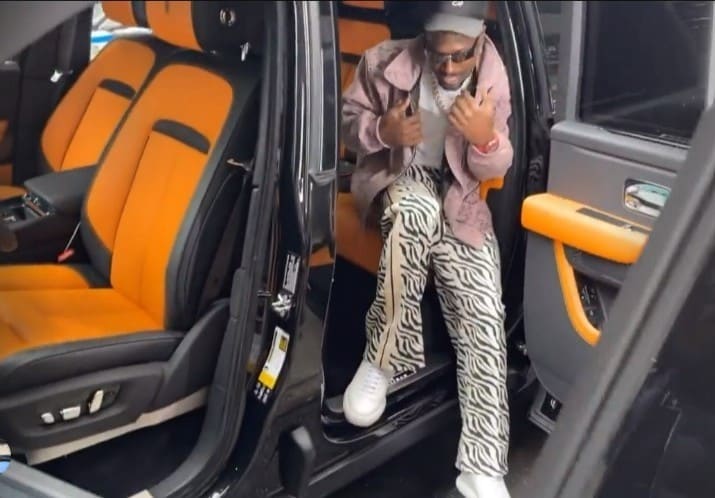 Let's put aside the on-again, off-again romance between Antonio Brown and the NFL, and focus on what's important: His choice in vehicle.
After his recent stint with Florida's own Buccaneers came to a halt, Brown released his rap single, "Pit Not the Palace," an official music video (adult language), the latter of which shows the wide-out spitting bars after exiting the back seat of his custom Cullinan. That luxury SUV features a famous Rolls-Royce 6.75L V12 twin-turbo engine and sports a seriously impressive interior, led by contrasting gray-black-orange seats.
Justin Bieber's Rolls-Royce Wraith Prototype
Who knew that 3 years of blood, sweat, and tears could result in a car as
sweet
as Bieb's custom
Rolls-Royce Wraith
imposter. Now, we don't love the idea of promoting an unofficial Rolls-Royce, but we're making an exception for West Coast Customs' futuristic creation, which they've dubbed "the Uriel."
Utilizing the frame of a Wraith, but basing their design on the 103EX prototype, the WCC crew 3D printed, shaped, cut, and mounted dozens or even hundreds of parts. To enhance the already amazing interior, WCC added two-tone leather, dash and door panel highlights, and numerous intricately detailed accents. The final touch: A premium JL Audio sound system, of course. And that's exactly what you would expect from a Justin Bieber Rolls-Royce car.
Patrick Mahomes's White Cullinan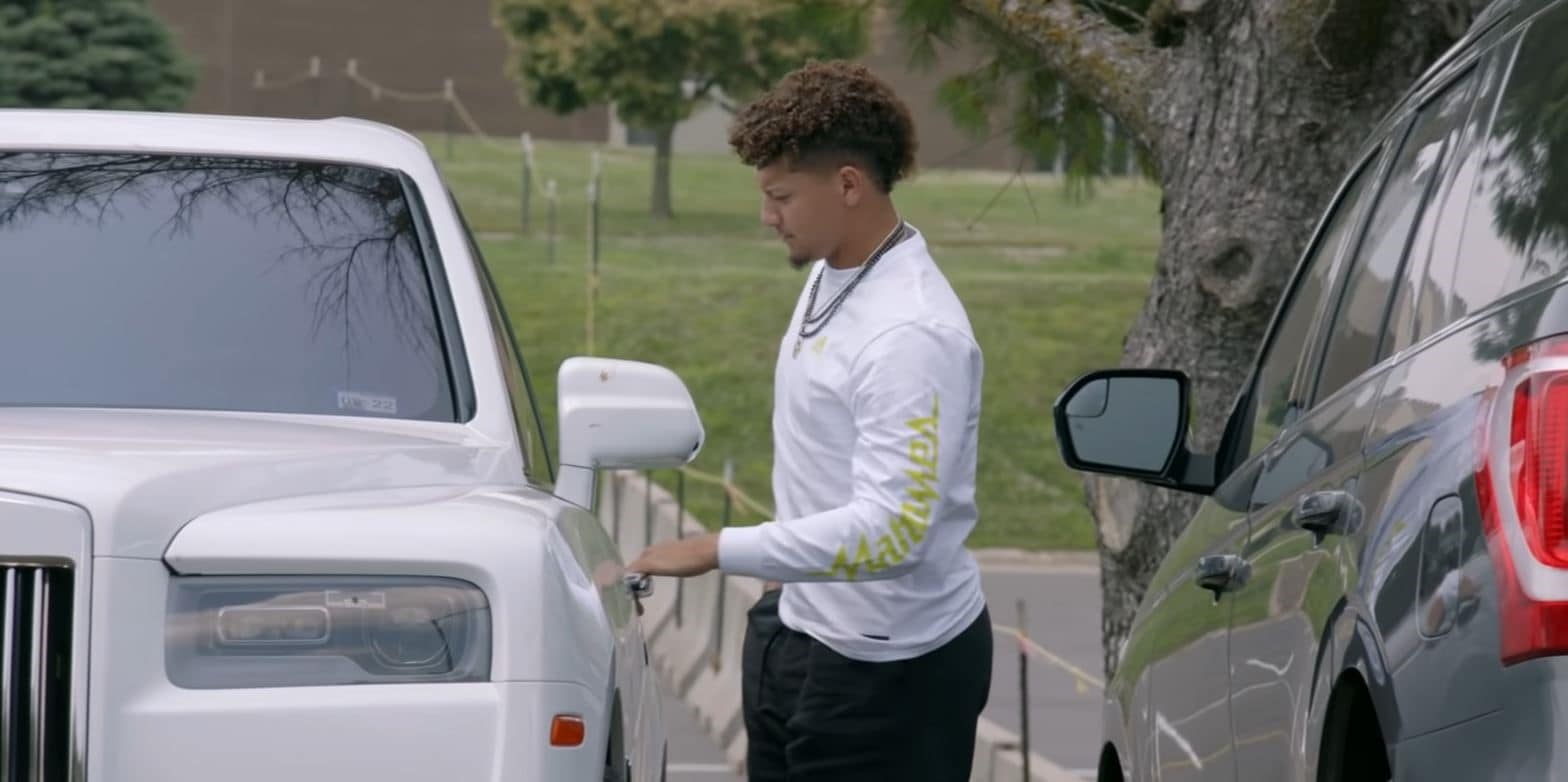 NFL's baby-faced superstar is no stranger to Rolls-Royce. When he's not
tossing ridiculous 80-yard bombs
, Mahomes has been known to showcase his luxury and exotic cars, including his all-white Rolls-Royce Cullinan. Fitted with 26-inch multi-spoke white wheels and an interior fit for royalty, this Cullinan is next level, even for an all-star, future hall-of-famer.
What's inside Mahomes's Cullinan is a secret – at least to everyone not in Mahomes' group of friends. We can make some guesses, though. Bespoke and previously commissioned options for the Rolls-Royce SUV include
Recreation Module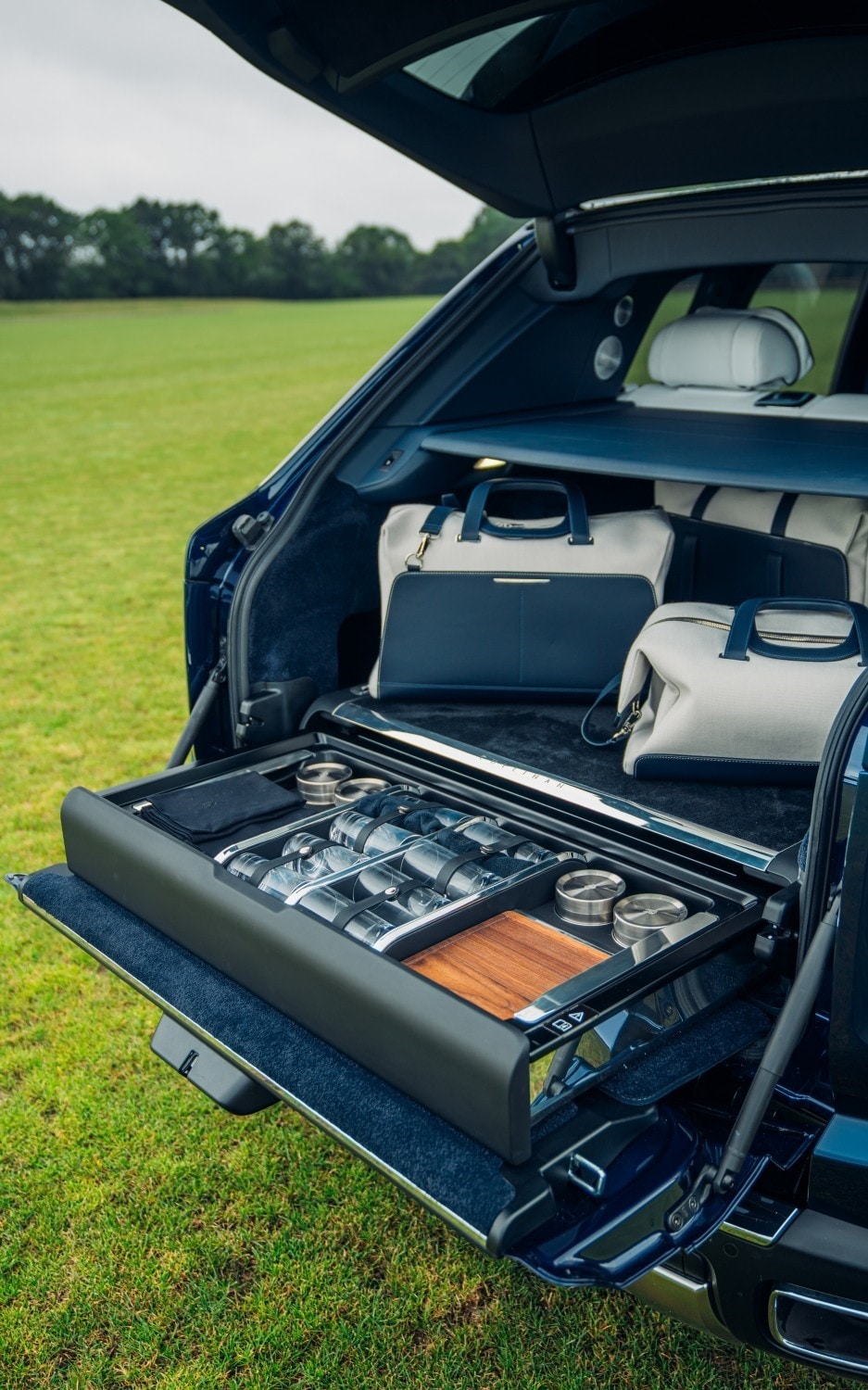 A motorized rear drawer offering extra storage for small and specialty items, like hair clippers, fishing gear, and photography equipment.
Viewing Suite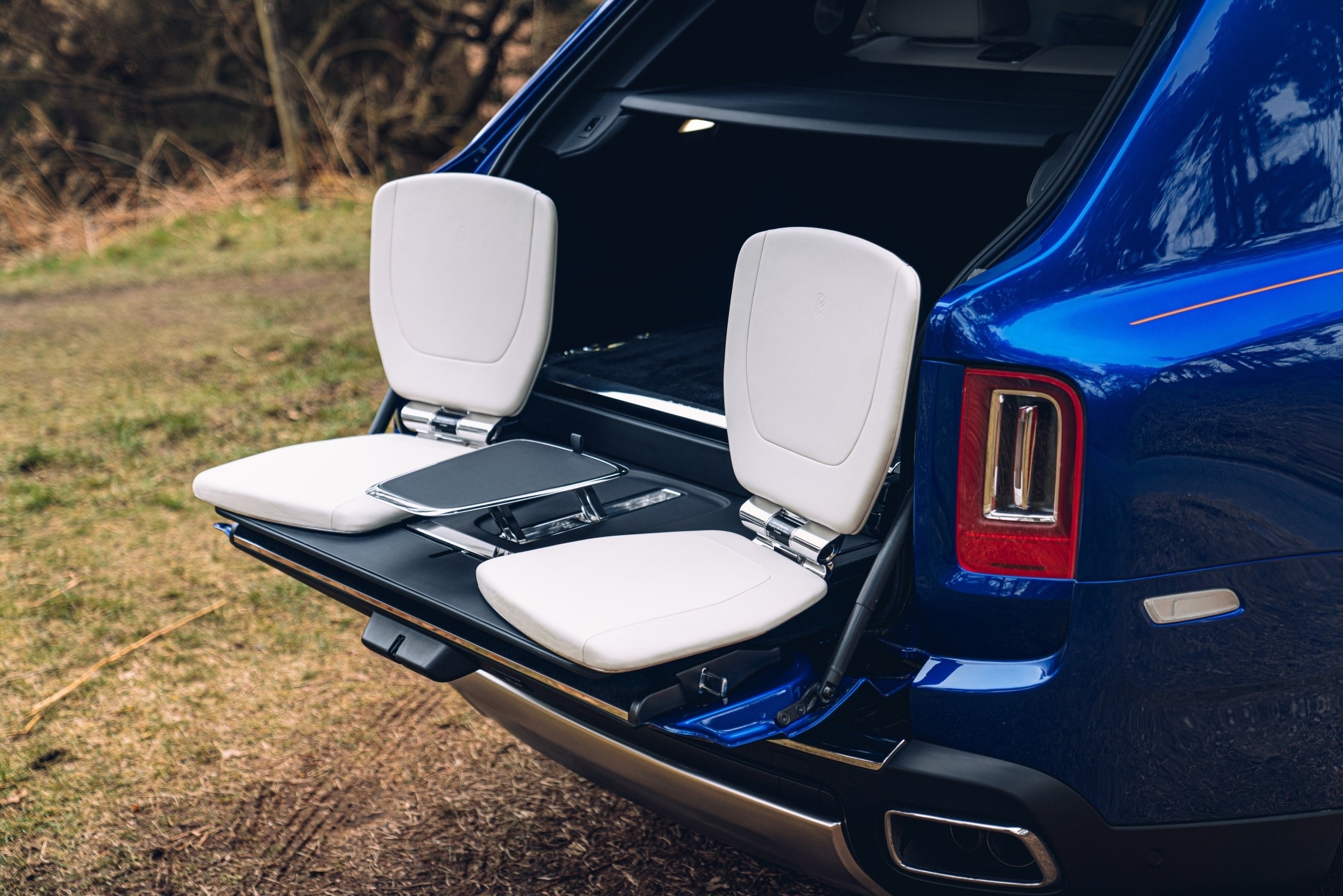 A retractable cocktail table and two matching seats.
Hosting Service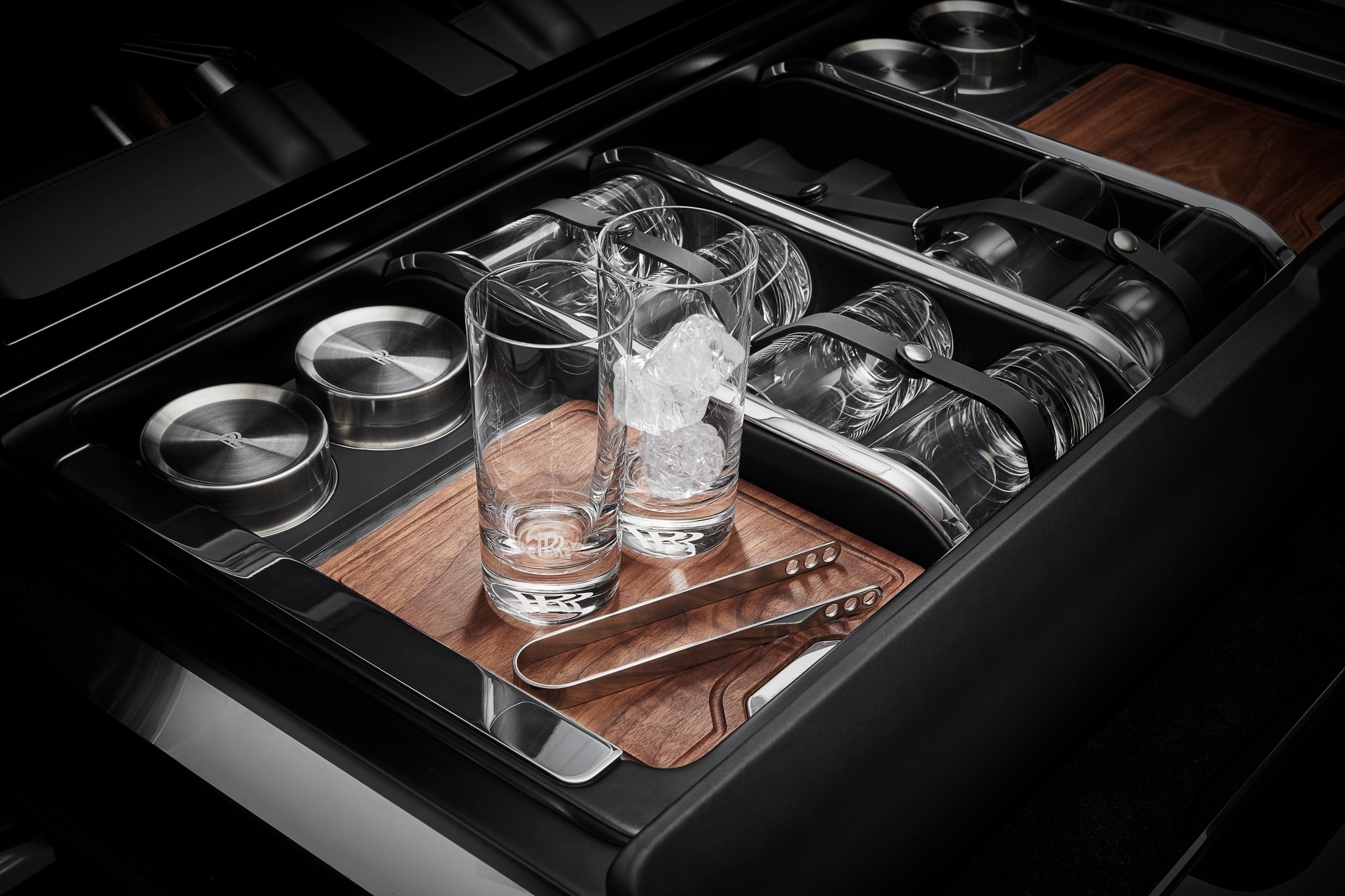 A luxurious bar with elegant highball glasses, an American walnut cutting board, and various drink-making utensils.
Build a Rolls-Royce in Miami
Transform the way you drive (and live) with a world-class
bespoke Rolls-Royce car or SUV
. Contact our South Florida
Rolls-Royce dealership near Aventura
at (786) 577-5217 to speak with a salesperson today.