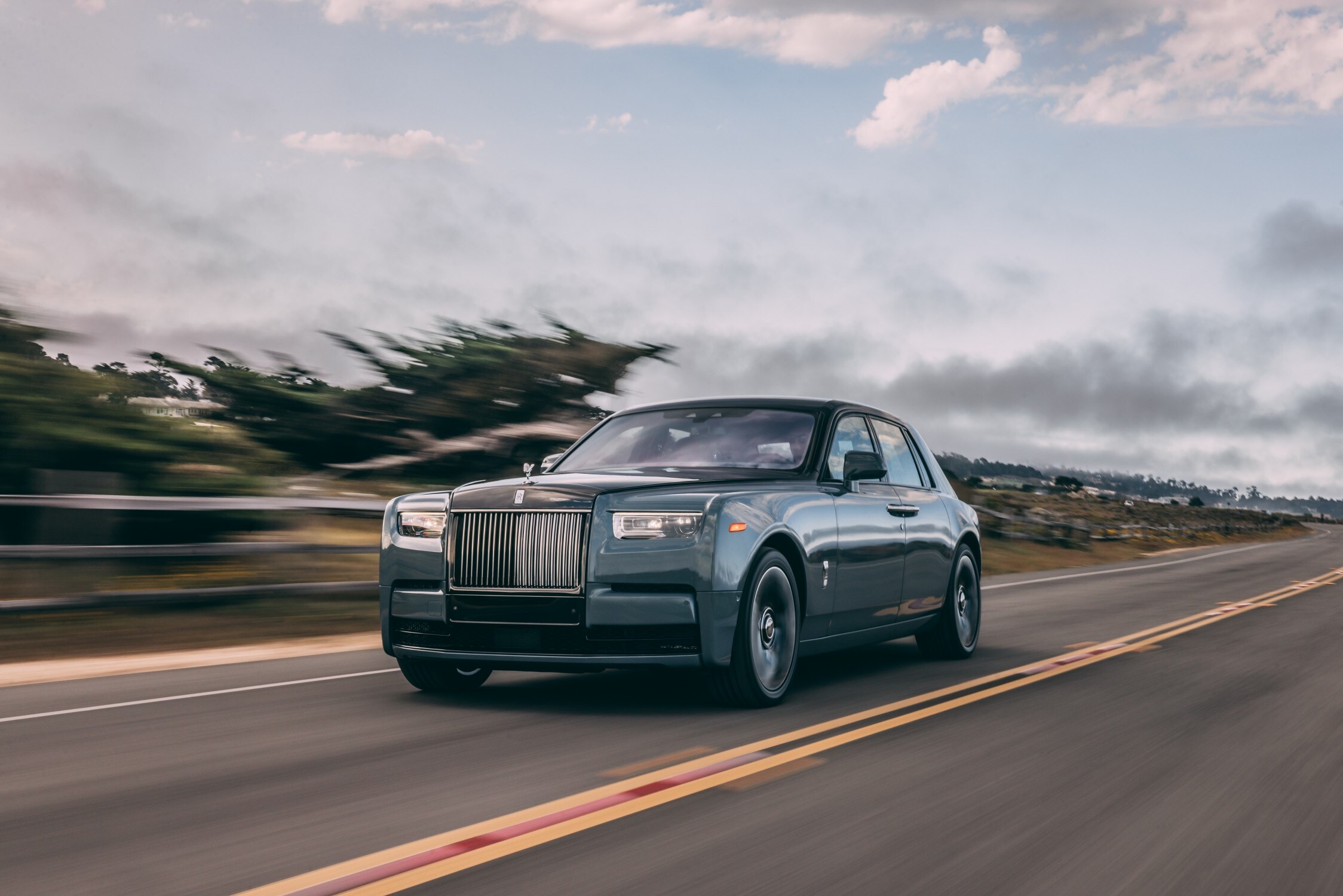 In August 2022, California's Monterey Car Week became the official landing place for Rolls-Royce's newest debut: the Phantom Series II. Joining the Pebble Beach Collection—which also features a stunning Forbidden Pink Black Badge Cullinan and Crystal-Green Ghost—the newest bespoke Rolls-Royce Phantom, which has been coined 'Maverick' by its designers, shocked and delighted thousands of guests at Monterey's "The Quail, A Motorsports Gathering" event.
"Many Phantom owners achieve their success through new ideas, unconventional methods, and their own relentless self-belief. The 'Maverick' Bespoke persona demonstrates how Phantom adapts to the modern age, asserting a creative, independent character." - Jonathan Simms, Head of Bespoke, Rolls-Royce Motor Cars
The Rolls-Royce Phantom 'Maverick' shown in Cali was finished in a classic two-tone Black-Monteverde Green and accentuated with a hand-applied Peony Pink coachline. That same pink hue flows into the cabin and mixes with a modern Scivaro Grey color scheme and Obsydian Ayous open-poor wood and canadel paneling.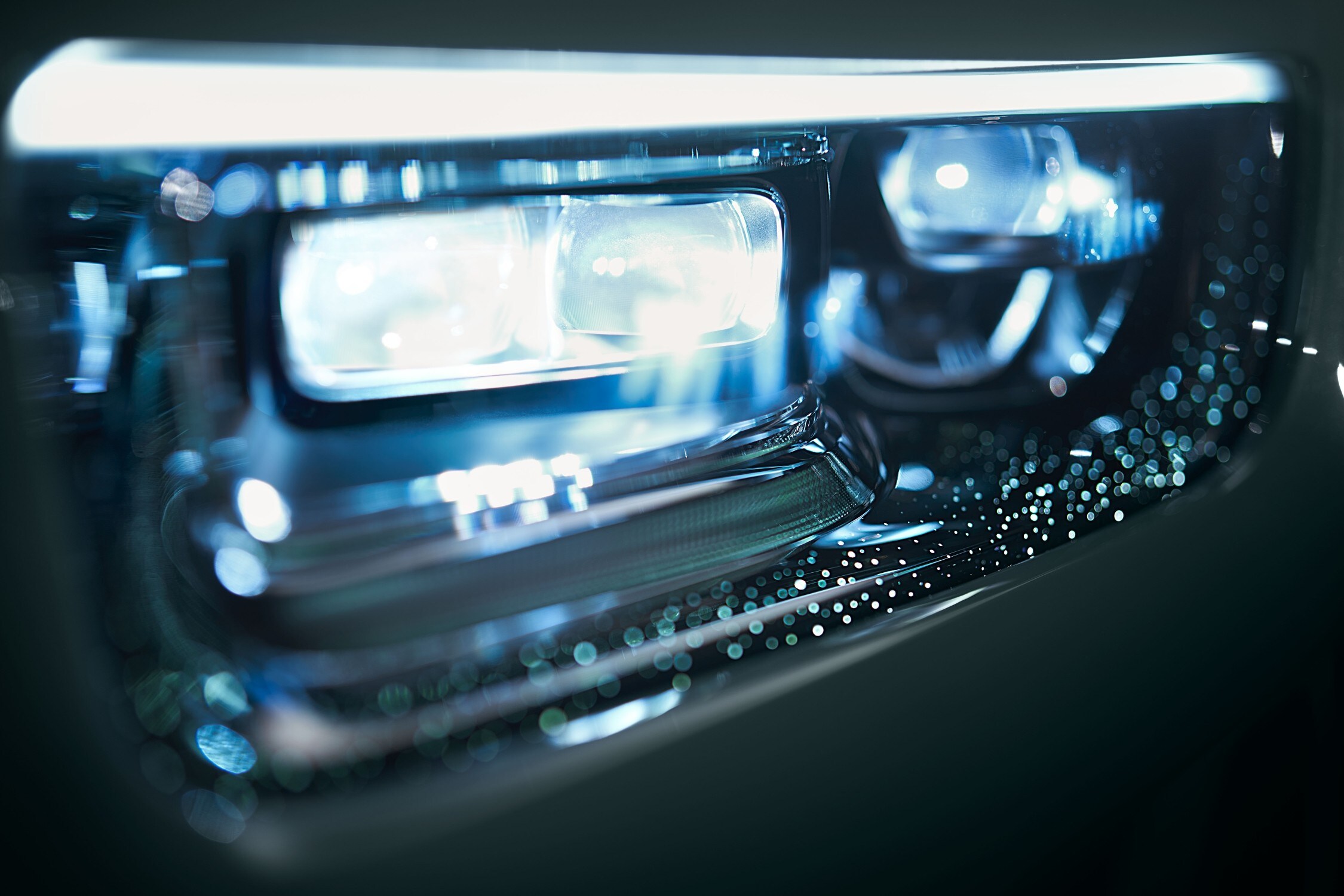 Overall, this eighth-generation Phantom hasn't changed too dramatically over its predecessor. Still, this is anything but a rehash of a rehash of the 1930 Rolls-Royce Phantom. In fact, the Phantom Series II showcased one "lit" change to its front-end: an Illuminated Pantheon Grille.
Each metal element on the Phantom's front grille has been finished with a vibrant yet subtle glowing effect, which was borrowed from the popular Rolls-Royce Ghost. That refined front-end is uber-enhanced by new headlamps that are comprised of 580 laser-cut bevel starlights. Those headlights, when combined with the cabin's Starlight Headliner, makes the Phantom Series 2 nearly identical to the Millennium Falcon, except cooler, we reckon.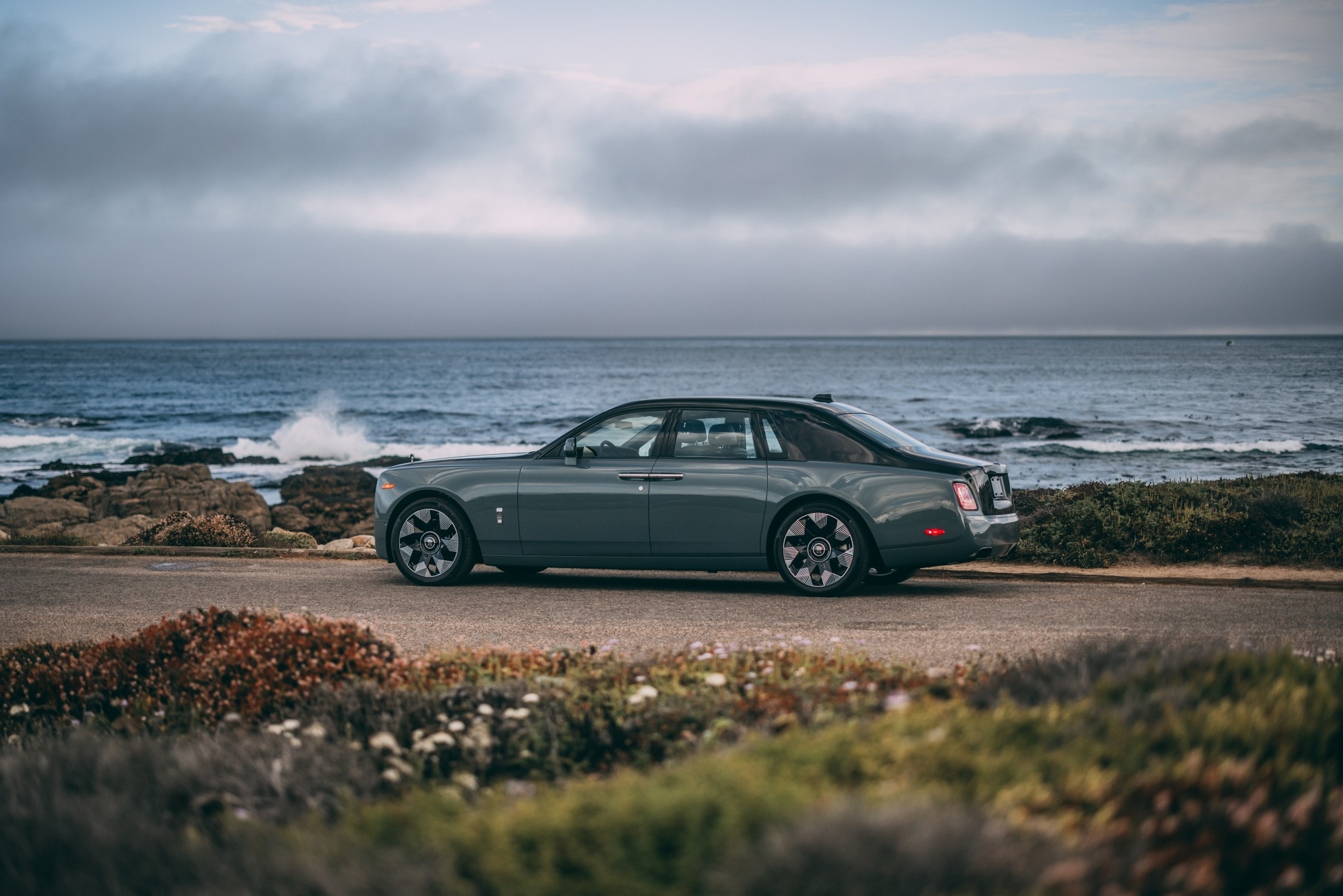 "Phantom represents the pinnacle of Rolls-Royce Motor Cars and Phantom Series II showcases the ultimate potential of the Rolls-Royce Bespoke Design Collective... Designed to be the ultimate blank canvas for Bespoke, we are excited to see how each of our American clients interprets Phantom for themselves as they create a Bespoke commission that expresses their own character, desires, and interests." - Torsten Müller-Ötvös, Chief Executive Officer, Rolls-Royce Motor Cars
In addition to returning customizable features—like the Phantom Rose or Phantom Privacy Suite—clients can also commission a wider range of bespoke elements with their Rolls-Royce Phantom, including black bonnet reins, a framed wraparound windshield, and a darkened chrome grille. With these new bespoke options, this is one of the best Rolls-Royce vehicles yet. Read more about building your own Rolls-Royce.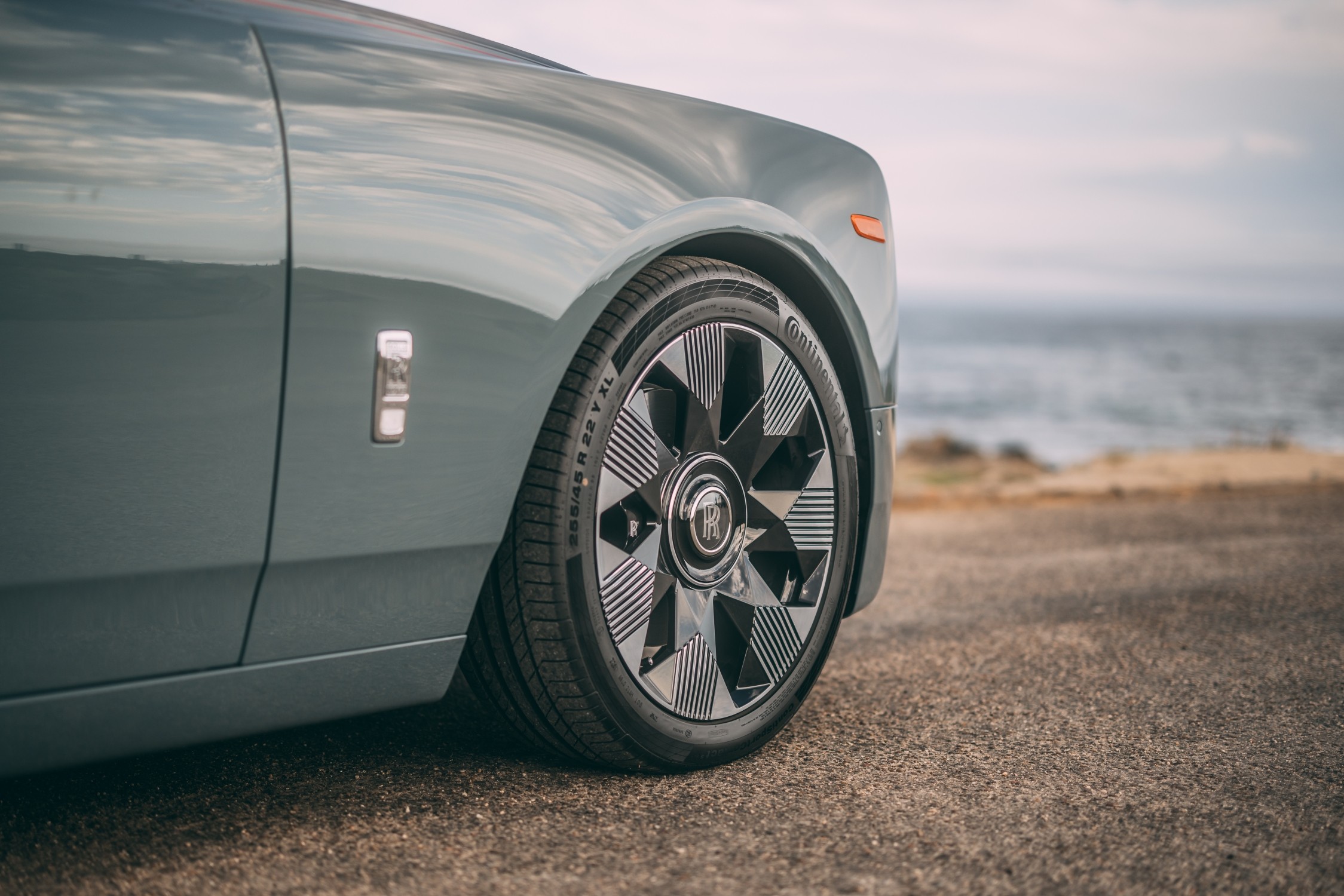 Although our Miami Rolls-Royce dealership and Monterey, CA, are separated by some 3,000 miles, nothing can come between us and our love for the Phantom. If you're like us, contact our sales team at (786) 577-5217 to request a Phantom Series 2 price quote or to start customizing your own Rolls-Royce Phantom.